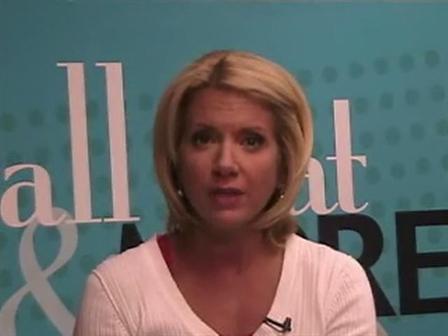 If you thought Donald Trump had better things to do than troll a TV anchor, you thought wrong. Rather than focus on his presidential campaign, Trump decided to take time out of his busy schedule Monday night to once again attack Fox News' Megyn Kelly, who had returned to "The Kelly File" after a 10-day family vacation.
Kelly may have riled Trump up when she tweeted this just before the show aired:
First, Trump commented on Kelly's interview with author and activist Cornel West:
Second, Trump shared his opinions on Kelly's show:
PHOTOS: Hollywood gets political
Third, he retweeted some responses to his Kelly comments:
VIDEO: Heidi Klum reacts to Donald Trump saying she's not a 10 anymore
As of Tuesday morning, Kelly has not responded to Trump's Twitter tirade.
Kelly first tangled with Trump during the GOP candidates debate earlier this month. He accused the moderator of being unfair and spoke unfavorably about Kelly in a number of interviews. Kelly responded on an episode of "The Kelly File," telling viewers, "You may have heard that there was a dustup between yours truly and presidential contender Donald Trump. Mr. Trump was upset with a question I asked him at the debate last week about his electability and specifically comments he had made in the past about women. A few words on that: Apparently Mr. Trump thought the question I asked was unfair and felt I was attacking him. I felt he was asked a tough but fair question. We agreed to disagree. Mr. Trump gave interviews over the weekend that attacked me personally. I have decided not to respond.
"Mr. Trump is an interesting man who has captured the attention of the electorate. That's why he's leading in the polls. Trump, who is now the front-runner, will not apologize. And I certainly will not apologize for doing good journalism," the anchor continued. "So, I'll continue doing my job–without fear or favor. And Mr. Trump, I expect, will continue with what has been a successful campaign thus far.
"This is a tough business," Kelly said, "and it's time now to move forward."
Apparently Trump didn't tune in for that episode.
[NATL] Top Entertainment Photos: Best of the American Music Awards, and More
Copyright E! Online