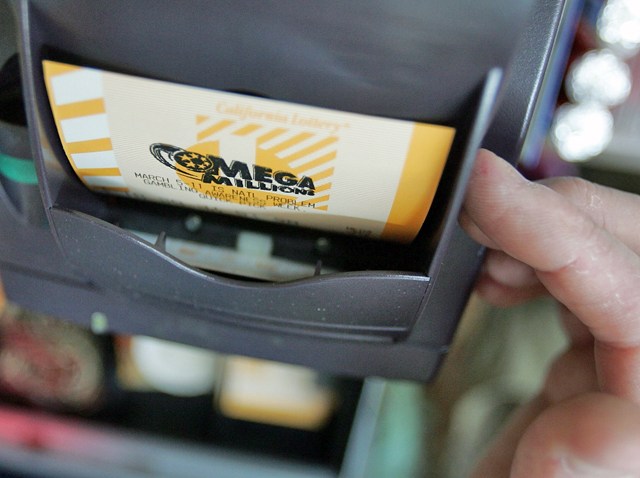 Even by Mega Millions standards, it's a whopper of a lottery pot: a $330 million jackpot ticket that will be drawn Tuesday night.
With no jackpot winner at the previous drawing on Dec. 31 — when the amount was $242 million — the total now stands as the seventh largest lottery in U.S. history. The largest was $390 million in 2007.
The Mega Millions lottery is played in 41 states and Washington, D.C.
The $330 million is based on payments over 26 years. The winner also has the option to take a one-time cash payment of $208 million.
The jackpot has been growing since Nov. 9, when the last ticket was claimed. The odds of winning the jackpot are about one in 176 million, according to the lottery organizers.
The low-cost of entry — a $1 lottery ticket — has fueled sales in recent weeks, and led the organizers to warn players not to go overboard.
"As always, when the jackpot soars ... we remind our players to play responsibly," Mega Millions Group Director Gary Grief said recently. "You need only one ticket to win."
Copyright MSNBC - MSNBC