A man suspected of a string of arsons that have terrorized a San Jose neighborhood has been arrested, police announced late Wednesday.
UPDATE: San Jose Police Name Suspect in Serial Arson Case
The serial arsonist is believed to be responsible for setting 13 fires in under a week. Police said they located and arrested an adult male suspect in connection with the arson fires at 8:10 p.m. Wednesday. The suspect will be booked into Santa Clara County Jail.

Police said they are not releasing the suspect's identity and the circumstances surrounding his arrest at this time as investigators are still conducting follow-up investigations and interviews.
Further details on the arrest are expected to be released by police Thursday morning.
Investigators said the arsonist started fires on people's porches by torching things like newspapers and furniture.
The rash of arsons ignited fears and put residents on alert.
MORE: San Jose Serial Arsonist Leaves Elderly Couple Homeless
Jose Lara was one San Jose-resident who remained vigilant, even driving around his neighborhood Monday night on the lookout for the suspect and any other suspicious activity.
The Vince and Sharon La Vignas, a 60s-something couple, lost their home of 45 years in one of the fires investigators connect to the arsonist.
A neighbor woke up the couple just before the roof collapsed.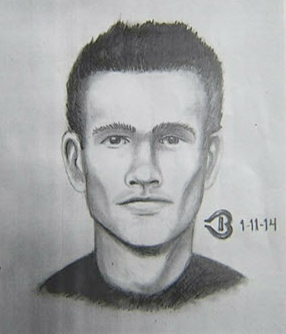 "It's still very unsettling," Sharon La Vigna said. "We don't know where we're going to go."
The San Jose Firefighters Association on Saturday put up a $10,000 reward for information leading to the arrest and conviction of the person, or persons, responsible for starting these fires.
MORE: SJFD Release Sketch of Serial Arson Suspect; $10,000 Reward
Investigators released a sketch of the suspect -- a "real skinny" man with distinctive large frame glasses -- based on witness descriptions and images taken from surveillance cameras.