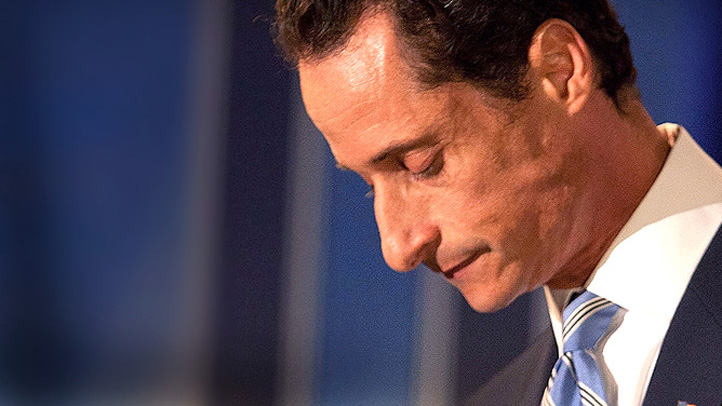 Rep. Anthony Weiner is insisting that he won't resign, even as a handful of Republican colleagues call for him to step down, while Democrats steer clear of offering him support and eye a candidate to make a possible run for his seat.
Caught by a news crew outside his Queens office on Tuesday night, the New York Democrat said he wouldn't yield to House Majority Leader Eric Cantor's (R-Va.) call for him to quit.
"He's entitled to his viewpoint," Weiner said. Prompted again, he added, "I'm not resigning, no."
Meanwhile, Rep. Jason Chaffetz (R-Utah), who says he's a friend of Weiner's, joined the growing group of GOPers asking Weiner to resign.
"I don't see any option but to step down," Chaffetz said Tuesday night on CNN. "But there comes a point where you just have to say, I'm sorry, but there is also some consequence to this."
Chaffetz's remarks came on "In the Arena," which is hosted by former Gov. Eliot Spitzer (D-N.Y.), who resigned in 2008 after several days of public pressure over his use of prostitutes while in office. On his show Monday, Spitzer held back from voicing his views on Weiner's predicament, but on Tuesday he loosened up a bit.
"I sympathize with Anthony Weiner," Spitzer said. "I know he is going through torment like virtually no other, but his greatest sin from the perspective of the public was not being truthful at the moment of crisis."
By denying that he'd sent the photos and blaming a hacker, Weiner "showed unfortunately … a flaw in his judgment, in his belief, even up to that point that he could somehow continue to deceive," Spitzer added. "[T]hat trust and bond has now been broken, that additional time, not just by the behavior, but by that additional lie on top of it."
Earlier Tuesday, former Democratic National Committee chairman and Virginia Senate candidate Tim Kaine became the first high-profile Democrat to call for Weiner's resignation. "Lying is unforgivable. Lying publicly about something like this is unforgivable and he should resign," he said.
And, The New York Times reported, local Democrats have their eyes on at least one candidate who they've asked to consider running for Weiner's seat: former city councilman Eric N. Gioia, of Queens. Two people briefed on conversations said Gioia is open to the possibility, though Gioia declined to comment to the Times.
Copyright POLIT - Politico