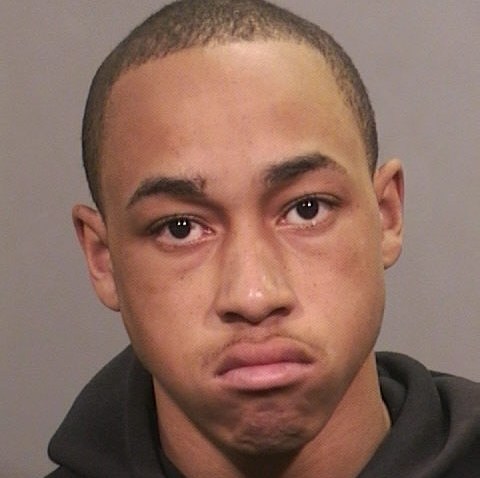 A young volunteer firefighter who prosecutors say wanted to be a hero was convicted Friday of murder for setting a fire that killed a mother and three of her children. He tried to bolt from the courtroom after the verdict was announced but was tackled and subdued by about a dozen court officers.

Caleb Lacey, 20, was also found guilty of manslaughter, arson and reckless endangerment before shaking his head in denial, refusing to sit and trying to flee the Nassau County courtroom on Long Island.

He was quickly led out of the courtroom in handcuffs as Judge Jerald Carter implored the gallery to calm down; relatives and supporters of both the defendant and victims were screaming and crying.

"This is not a victory for anyone,'' Carter said. "This has been building up for a period of time.''

Edit Vanegas lost his wife, two daughters and a stepson in the Feb. 19, 2009, fire. He burst into tears and left the courtroom sobbing as the first of the guilty verdicts was read.

Lacey was found guilty of four counts each of murder and manslaughter for setting the fire in a stairwell leading to apartments above a coin-operated laundry in Lawrence, N.Y. It was the only entrance and exit for tenants on the second floor; a fire escape had previously been removed from the building.

The fire, several doors from Lacey's home, killed Morena Vanegas, 46; her daughters Susanna and Andrea Vanegas, ages 9 and 13; and her 19-year-old son, Saul Presa. Edit Vanegas and two other young sons fled the apartment by climbing out a rear window.

Prosecutors said the rookie set the fire so he could be one of the first responders and be viewed as a hero.

During deliberations, jurors repeatedly asked to review videos taken by security cameras near the laundry, including what prosecutors said were images of Lacey's car stopped outside.

One video showed Lacey arriving at the Lawrence-Cedarhurst firehouse two minutes before an alarm about the fire. Before any other firefighters had arrived, Lacey was already dressed in his gear.

Assistant District Attorney Michael Canty said Lacey joined the fire department in October 2008 but became frustrated after answering 90 emergency calls, none of which were active fires. He also noted that in Lacey's brief tenure with the department, he had never responded to any calls between midnight and 7 a.m., until the morning of the fatal blaze.

Canty said that gasoline was found on Lacey's "bunker gear'' and pointed to testimony during the trial from experts who said the cause was neither accidental or electrical.

Defense attorney Christopher Cassar suggested that detectives had failed to investigate Edit Vanegas as a suspect. Vanegas told jurors that he and his wife had been having marriage difficulties, but he vehemently denied any assertion he was involved in setting the fire.

Prosecutors were barred by the judge from introducing a videotape of Lacey reportedly admitting to setting the fire because the sound quality was poor.

"The evidence in this case was overwhelming,'' District Attorney Kathleen Rice said after the verdict.

The judge set a sentencing date of April 9; Lacey faces a maximum 25 years to life in prison.
Copyright AP - Associated Press