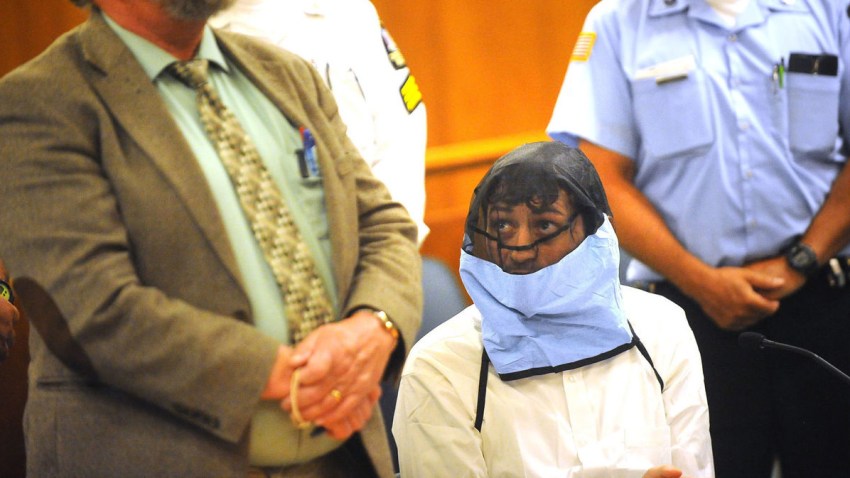 What to Know
Tyson Poulos reportedly spit on his lawyer in 2014 and then spit on another lawyer in 2016, so now he has to wear a "spit shield"
Poulos is serving a decades-long sentence for heroin dealing but was granted a retrial on charges he threw feces at jail officers
During his retrial this week, prosecutors say Poulos wrote a letter to a family member saying he would spit on the judge if given the chance
An accused New York heroin dealer has been wearing a special "spit shield" at court hearings because he has a years-long history of spitting on his own attorneys.
Tyson Poulos, 33, appeared in an Upstate court at a retrial this week wearing the "spit shield," the Warren County Sheriff's Office confirmed.
Poulos first donned the facial device in 2014 after spitting on his attorney and claiming he had hepatitis, according to The Post-Star of Glens Falls. The Brooklyn native was on trial for kicking feces and urine on jail officers -- a crime for which he was convicted.
But Poulos' was ultimately granted an appeal in the felony feces-throwing case last November after a panel found he should've been allowed to represent himself at trial. It was during the retrial this week that prosecutors revealed a letter Poulos sent to a relative in which he threatened to spit in the judge's face if given the opportunity.
In court this week, defense attorney Norman Steiner requested the contraption be removed because he said it makes his client look guilty. He also said Poulos denies ever spitting on his previous lawyers, according to the New York Post.
"I meet with him all the time. I sit a foot across from him. I have no fear of him. I don't think he's ever going to spit on me," Steiner told the Post, which reported the attorney Poulos spat on in 2014 attended the retrial.
Also in attendance was a lawyer Poulos spat on in 2016 after being convicted of felony drug sales and possession charges, The Post-Star reported. Because of Poulos' courtroom antics, Warren County Judge John Hall reportedly had to ask 20 different lawyers to represent him at his sentencing the following month.
Poulos was shackled, donning the "spit shield" and guarded by twelve police officers when Hall sentenced him to 32 years in state prison-- a sentence he is currently serving.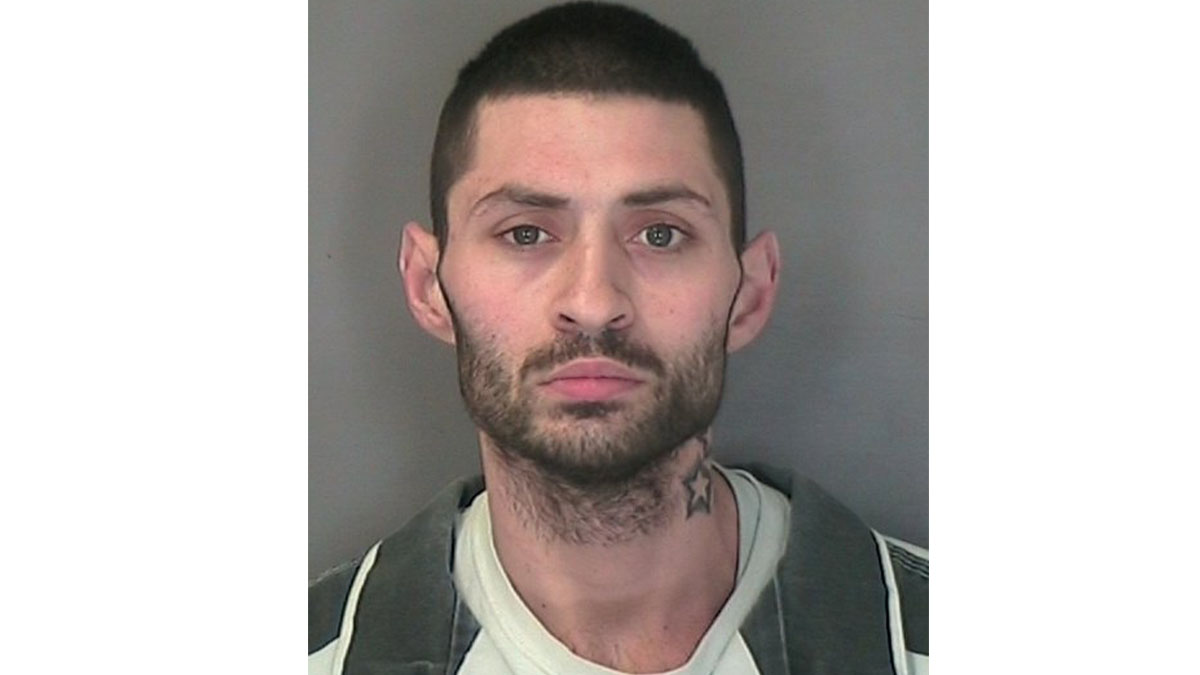 Hall reportedly ripped into Poulos at the sentencing, saying he was "not fit for society" and has "no respect for the laws and court."
"I have been blatantly stripped of every one of my relevant constitutional rights in this courtroom," Poulos told the judge at the time, according to The Post-Star.
In a blog post at the time, Post-Star reporter Don Lehman wrote that the man "known around the region as the felon who keeps spitting on his lawyers" was "an intelligent, well-studied man and he is a better writer than many lawyers whose work I see."
Lehman said he received a letter from Poulos in which he quoted Dr. Martin Luther King Jr. and used terms like subornation of perjury, reciprocity and nefarious.
"And that seems to be the saddest part here," Lehman wrote. "That a guy who has the brains to churn out a solid legal motion and obviously knows right from wrong turned a case where he could have wound up with a five-year plea deal to one where he will serve at least 37 years."
Top Tri-State News Photos