What to Know
NBC 4 NY, Telemundo 47 announced 3 local nonprofits that'll get a total o f$225,000 in grants as part of Project Innovation grant challenge
Winners were selected in these categories: Igniting Civic Engagement, Skills for the Digital Economy, STEM/STEAM Youth Programming
Project Innovation is presented by the NBCUniversal Foundation and NBCUniversal Owned Television Stations, a division of NBCUniversal
NBC 4 New York/WNBC and Telemundo 47/WNJU and the NBCUniversal Foundation announced Tuesday that three local non-profit organizations will receive a total of $225,000 in grants as part of the first annual Project Innovation grant challenge.

The winning organizations were selected by the stations for their outstanding programs that leverage technology to solve everyday problems in the areas of civic engagement, skills for the digital economy and STEM/STEAM youth programming.
"Advancing STEM education and empowering local communities through the use of technology are important to WNBC. This is why we are thrilled to join the NBCUniversal foundation in recognizing and rewarding three innovative non-profits, all of whom are making an important difference across the Tri-State area," said Eric Lerner, president and general manager of NBC 4 New York.
Project Innovation is presented by the NBCUniversal Foundation and NBCUniversal Owned Television Stations, a division of NBCUniversal. NBC- and Telemundo-owned stations located in 11 markets, including the tri-state area launched the new grant challenge in January 2018 to identify local organizations that embrace technology and innovation to develop real-life solutions for their communities. The stations located in each of the participating regions created community panels to review the grant applications and select final grant recipients. This year, more than $2.4 million will be awarded to not-for-profit organizations across the country that are helping transform communities by providing solutions to real-life problems through tech-based approaches.
"Telemundo 47 is proud to partner with the NBCUniversal Foundation to support these non-profit visionaries, all of whom are driving change in our neighborhoods and moving our region's Spanish-speaking communities forward," said Cristina Schwarz, president and general manager, Telemundo 47 New York.
Local Project Innovation 2018 grant recipients include:
Red Hook Initiative (Brooklyn) – $100,000
The Red Hook Initiative Digital Stewards prepares low-income young adults for tech careers by training them to install and maintain Red Hook WIFI, a community effort to close the digital divide, create economic opportunity and improve quality of life in Red Hook, Brooklyn.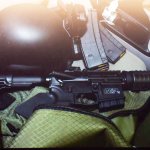 Urban Arts Partnership (Manhattan)– $75,000
The School of Interactive Arts (SIA) teaches high school students in Title I schools the art of video game design and production, a growing field lacking workforce diversity. SIA is a pre-collegiate program that closes the gap between potential and achievement for underserved students.
Masa (Bronx) – $50,000
The Masa Robotics program seeks to develop leadership and civic engagement for Latino elementary school students in the South Bronx. The program uses technology to solve community problems, apply communication, collaboration, and leadership skills as they design robots to address those problems.
Winners were selected in the following three categories: Igniting Civic Engagement, Skills for the Digital Economy, STEM/STEAM Youth Programming. To see the list of all Project Innovation 2018 winners, visit nbcuniversal.com.