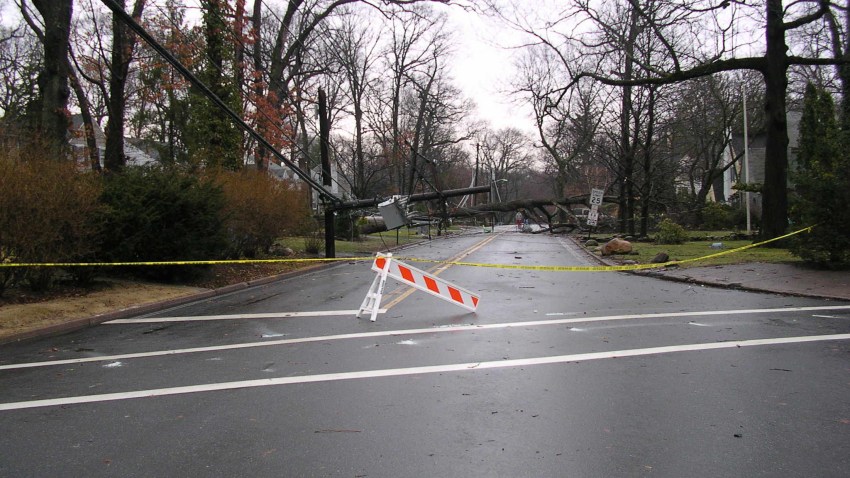 It may be sunny and gorgeous outside, but many in the metropolitan area are still fuming in the dark without power.
Con Edison said it had restored electricity to about 150,000 customers on Wednesday but 26,000 were still offline.
"We've made significant progress, but we won't be satisfied until every one of our customers is back in service," said John Miksad, senior vice president of Electric Operations for Con Ed.. "We will have even more out-of-state utility crews on the streets today and expect to see the number of outages drop significantly again by this evening."
The areas most affected were Westchester, where approximately 24,000 customers were out, and Staten Island, where fewer than 1,200 remained without service. The Bronx has about 700 customers out of service.
In New Jersey, the number of PSE&G customers without power on Wednesday was about 9,000, with about 7,000 in Bergen County, officials said. Since the storm began on Saturday, PSE&G has restored service to about 97 percent of those impacted by the storm, or more than 458,000 customers. In terms of outages, the utility said the storm was the worst in PSE&G history.
On Long Island, LIPA said that of 263,000 customers who lost power over the weekend, all but about 18,000 had been put back on the grid. More than 2,000 linemen and 1,000 support personnel are working around the clock to restore service, the utility said. All individual customer outages should be restored by Thursday night.
Customers who had their electricity restored finally on Wednesday were overjoyed.
"I was elated. I was celebrating, I was clapping. I came running out of the house too, yelling across the street, did you get power back, did you get power?" said one Seaford, Long Island woman, after getting power back this afternoon.

Some repairs are temporary, just to get the power back on. Permanent repairs could take weeks.
For info on how to file claims due to power outages or other weather damage, check out these tips.