An NYPD detective was injured in Brooklyn Thursday afternoon after a gunman fired a shot into the window of the marked police vehicle as he tried to shoot at another vehicle, police said.
The gunfire rang out around 4:30 p.m. near the intersection of Pitkin Avenue and Legion Street in Brownsville, according to police. The shooter, who was on foot, suddenly pulled out a gun without provocation as he tried to shoot a white vehicle heading north on Legion Street.
However, the bullet smashed the driver's side window of the police vehicle instead, injuring the detective. The two NYPD members inside the vehicle, a detective and an officer, immediately got out and chased after the shooter, police said.
The gunman ducked into a nearby courtyard, where he was able to escape police. The suspect is still on the run. Sources told NBC New York that the suspect may have changed their clothes before hopping into a dark vehicle and fleeing from the area.
"It's an outrage, and it's unacceptable," said NYPD Commissioner Keechant Sewell.
The 26-year-old detective was brought to Kings County Hospital, but is expected to recover, according to police.
It was not immediately clear if the detective had been struck by the bullet or fragments, or suffered injuries as a result of the broken glass from the shattered window, police said. Though the detective is not believed to be the intended target.
"Too many guns on our street, with too many bad people returning to our streets to do bad things to innocent people," Mayor Eric Adams said at a press conference in the aftermath of the shooting. "Not gonna surrender our streets to violence."
A .9-mm handgun was recovered at the scene where the suspect was seen running, but the suspect was not in police custody and was still on the run, according to law enforcement sources.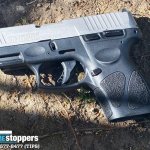 There is a reward of up to $13,500 ($10,000 from Cop Shot, $3,500 from Crime Stoppers) for information leading to an arrest and conviction of the individual involved in the shooting, police said.
"To the person who is responsible for this action today, I promise you: New York City detectives will track you down, and will bring you to justice," said Detectives Endowment Association President Paul DiGiacomo.
Around the same time of the police shooting, there was more gunfire not far from the scene. Two men were struck by bullets on Mother Gaston Boulevard, police said. The victims were taken to nearby hospitals, where they were said to be in stable condition. Police were trying to determine if the two scenes were connected in any way.
An investigation is ongoing. Anyone with information is asked to call Crime Stoppers at 1-800-577-TIPS.