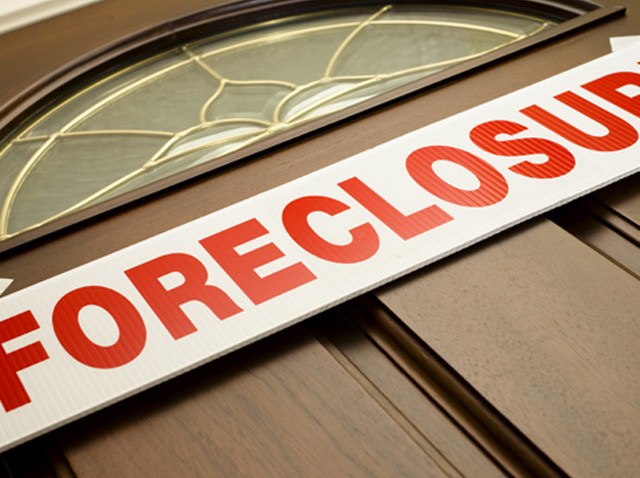 The chief judge of New York's courts on Wednesday carried out a new rule requiring lawyers handling foreclosures to verify that all paperwork is accurate.

The move comes amid an uproar over accusations that mortgage lenders nationwide cut corners on paperwork and legal procedure as they moved to seize millions of homes. It follows a slew of other state efforts to respond to the foreclosure-paperwork debacle.

Attorneys general in all 50 states and the District of Columbia are jointly investigating whether mortgage companies have violated state laws. In Maryland, an emergency measure that the state's highest court approved this week outlines how state judges can review foreclosures and stop them if documents are invalid.

The Obama administration's top housing official said Wednesday that lenders are within their rights to resume foreclosures. But he cautioned that they could face federal fines if found to have broken the law.

The warning was largely directed at Bank of America Corp. and Ally Financial Inc.'s GMAC Mortgage unit, two big lenders who are resuming foreclosures after halting them temporarily to review documents. Both lenders faced allegations that employees signed but didn't read foreclosure documents that may have contained errors. The companies say they're fixing the problems.

In New York state, attorneys already have an obligation to ensure that the documents they present to the court are valid. But New York Chief Judge Jonathan Lippman said having them sign something affirming that all papers got a proper review will hold them accountable like never before.

"We want to make sure that everyone is focusing like a laser on these particular types of proceedings," he said. "It puts them on notice. That's what this is all about. We all have to make doubly sure that we are doing what we should be doing in the first place."

The rule requiring a signed affirmation applies to both new cases and the 78,000 foreclosure actions already under way in New York courts.

Lawyers handling pending foreclosures will probably need to go back to their clients and verify that all proper steps were followed, Lippman said. The form created by the court requires the lawyers to identify the bank employee who affirmed that the records were accurate and disclose the date the conversation occurred.

Ray Brescia, an Albany Law School professor who has tracked the mortgage crisis, said New York's new process could be a model for other states. That's because it requires lawyers to verify far more information in a foreclosure case than is typical.

"It really raises the ante on lawyers in a way that I've never seen before," Brescia said. If they don't comply, lawyers could face financial penalties, could be suspended from practicing or could be disbarred in extreme cases, he said.

Some New York judges have complained loudly about rampant errors of varying severity in legal filings by banks seeking to foreclose on record numbers of homeowners. In some cases, documents that were supposed to have been given an individualized review were signed by bank employees who never read them or checked them for errors.

Lippman said he was convinced the courts were seeing "systemic structural failings" in the foreclosure process, and he said judges and lawyers have a responsibility not to close their eyes to paperwork errors — even if they seem minor.

"You are talking about tremendous consequences. You are talking about taking people's homes," he said. "Those papers have to be accurate. They have to be credible."

In Washington, Housing and Urban Development Secretary Shaun Donovan said Bank of America and GMAC made "a business decision" to resume foreclosures.

Donovan said the government has found no evidence that the entire system used to handle foreclosures is flawed. Several federal agencies, including his department, bank regulators and the Federal Trade Commission, have authority to penalize mortgage companies if they're found to have violated the law.

The housing secretary discussed the foreclosure document mess earlier in the day with officials from 11 federal agencies that are reviewing the issue. He said the government is also in contact with the state attorneys general.

A federal law enforcement official told the Associated Press on Tuesday that the FBI is trying to determine whether the financial industry broke criminal laws in the mortgage foreclosure crisis.

In a related inquiry, Donovan said the Federal Housing Administration has found disparities in how five major lenders have responded to distressed homeowners. He said the FHA reached that conclusion after a four-month review. He declined to name the lenders.

The government has authority to fine lenders that fail to comply with guidelines of the FHA, which guarantees some home loans.

Some lawmakers have called for a national halt to foreclosures. The Obama administration opposes such a move, saying doing so could hurt the housing market by making it harder for buyers of foreclosed homes to complete their transactions.

In an interview earlier this week, Rep. Barney Frank, D-Mass., the chairman of the House Financial Services Committee, said he also didn't support a nationwide foreclosure freeze.

"It never seemed to me that the great majority of these foreclosures were going to be invalid," he said. Frank said, though, that lawmakers should work next year to enact tighter regulations over the industry.
Copyright AP - Associated Press