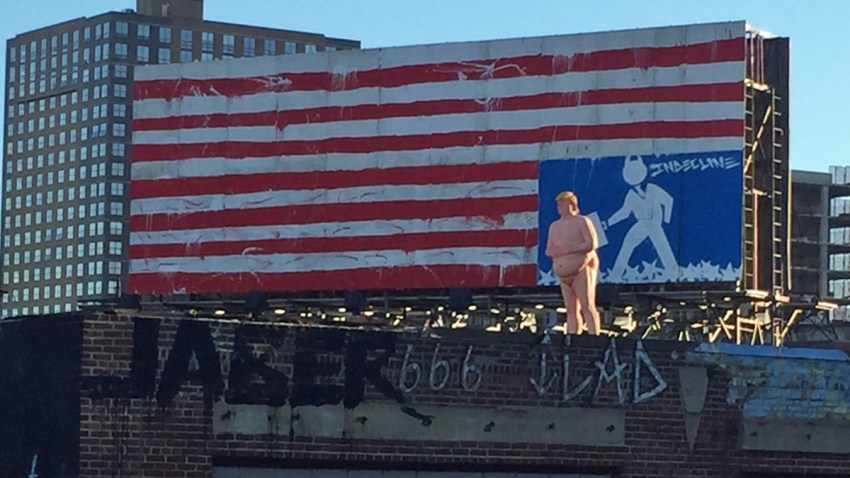 What to Know
The group Indecline put up naked Trump statues in nearly half a dozen U.S. cities earlier this summer, but they were removed
Now one is back, welcoming visitors to the Holland Tunnel
The Jersey City Trump statue will stay installed until the November election, along with one in Miami
The naked Donald Trump statue that caused a stir when it was put up in Union Square earlier this summer, prompting one of the most comical Parks Department statements in the agency's history, is now atop a roof in Jersey City, welcoming drivers as they head toward the Holland Tunnel.
The life-sized sculpture stands in front of a giant billboard showing the American flag and the tag Indecline, the anonymous street artist collective that put naked Trump statues in a slew of cities in August.
The first round of sculptures, put up in New York, Los Angeles, San Francisco, Cleveland and Seattle, were removed. But the one in Jersey City -- along with one shipped to Miami -- is here to stay.
According to the Huffington Post, New Jersey's Mana Contemporary gallery reached out to Indecline after the August sculptures were hauled off and offered to coordinate the sustained presence of two naked Trumps.
Both the Jersey City and Miami statues will be installed until the November election, after which they will be sold at auction, the Huffington Post said.