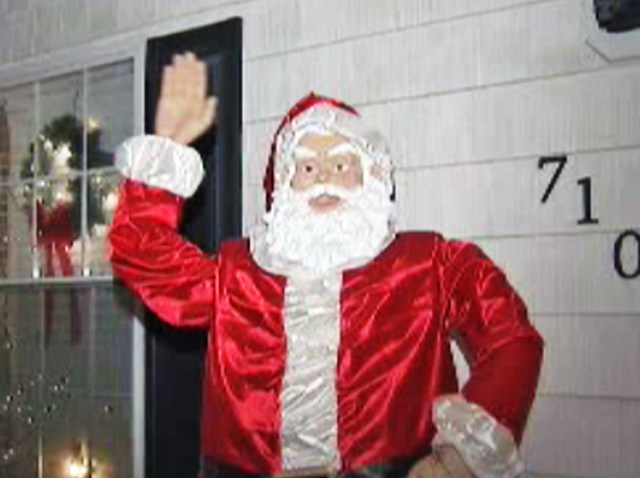 There's no shortage of the holiday spirit in Union Beach, N.J. But of all the homes decorated for Christmas, Jill Patella's home is getting all the attention.
Her 6-foot talking and singing Santa Claus is driving some of her neighbors crazy.
"It's just all day and night," says Mark Dittman who lives across the street from Patella.
Dittman says it's so loud his living room feels like Santa's workshop. Patella thinks he's being one big scrooge.
"Get in the Christmas spirit, find some Christmas spirit," says Patella.
Christmas is special to her. She decorates her entire house, including displaying three trees and a special bathroom with a decorated toilet in case Santa has to make a pit stop.
Plus, her singing Santa has sentimental value. It was the last Christmas gift her husband gave her before dying.
"He reminds us of good memories," says Patella of the singing Santa
But now the police have gotten involved. They cited Patella because jolly old Saint Nick is too loud.
Patella's got a court date, but says neither Santa nor his song are going anywhere.
"I'll fight for my Santa. I'll fight for my Santa. I have the right," says Patella, who has a lawyer looking into the matter.
The upset neighbor feels bad it's gotten this far. He's offered to pay the ticket, but only if Santa shuts up.
"We've asked her numerous times to turn it down, so we had no choice but to call the police on the matter," said Dittman.
A modern day Hatfields and McCoys but with a Christmas twist.
"I don't know what this about. I don't think this about a Santa Claus sitting on the front porch," says Patella.