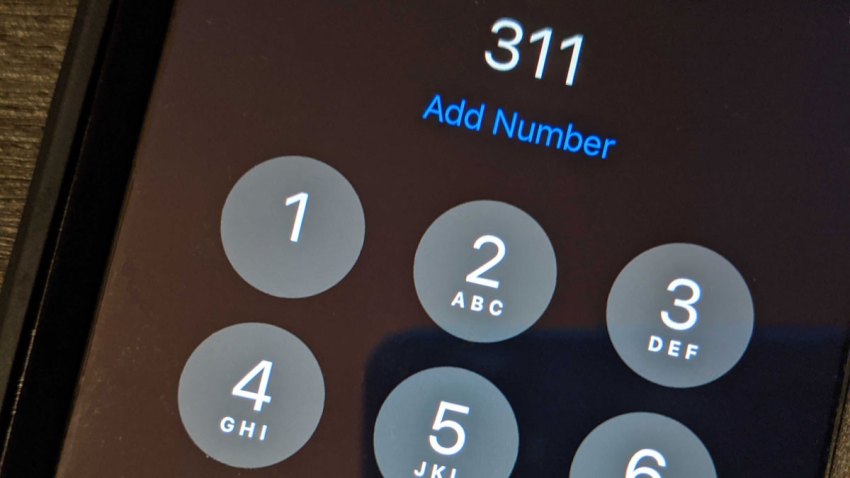 There's a lot of confusion and anxiety surrounding the coronavirus outbreak, as confirmed cases soar across the tri-state and business shuts down.
If you need help, or if you would like to help those in need, NBC New York has gathered all the official resources below.
In addition to the CDC Foundation launching a crowdfunding campaign to expand the agency's public health response to the coronavirus, there are many other local organizations and government agencies working to help individuals and businesses:
(Note: This list will continue to update as more resources become available.)
NEW YORK
STAY UPDATED
Text COVID to 692-692 to be enrolled in Notify NYC and get the latest updates on the coronavirus in New York City. You can also text COVIDESP to the same number and get the updates in Spanish.
The New York State Department of Health has also set up a hotline to answer all your questions about the coronavirus at 1-888-364-3065.
Additionally, the State of New York set up a hotline if you need to speak with a mental health professional at 1-844-863-9314.
FOOD ASSISTANCE
Citymeals is working with the New York City Department for the Aging to deliver meals to senior residents. Click here to see if you or your loved ones are eligible. You can also help by volunteering or donating.
God's Love We Deliver is providing medically tailored meals for people too sick to shop or cook for themselves. You can also help by volunteering or donating.
New York City unveiled a $170 million plan to help feed New Yorkers struggling during the COVID-19 pandemic. The multi-faceted plan includes: Hiring 11,000 TLC drivers to deliver meals; earmarking $50 million for an emergency food supply; and pledging to provide PPE to grocery store workers.
For any city residents in need of food or require help getting food delivered, visit nyc.gov/getfood
SCHOOLS & CHILD CARE
UNEMPLOYMENT & FINANCIAL ASSISTANCE
REPORTING HATE CRIMES AND BIAS-BASED INCIDENTS
Amid a rise in reported harassment and verbal/physical assaults (especially of Asian Americans) as coronavirus spread, New York Attorney General Letitia James launched a hotline to report hate crimes and bias-based incidents. You can email civil.rights@ag.ny.gov, or call 1-800-771-7755.
NEW JERSEY
STAY UPDATED
HEALTH
Qualified health, mental health, and related professionals who want to help relieve the pressure of the coronavirus crisis on the health care system can click here to volunteer.
If you have any PPE to donate to support our frontline responders, click here.
FOOD ASSISTANCE
The state website NJHelps.org assists people in determining if they are eligible for food or cash aid due to their financial circumstances.
According to a recent report, due to the crisis the state has suspended work requirements usually in place to be eligible for these programs.
SCHOOLS & CHILD CARE
HOUSING & HOMELESSNESS
Jersey City's Health and Human Services (HHS) Department is working in conjunction with Hudson County officials to secure three local hotels as temporary housing for the chronic homeless
Those hotels will help people self-quarantine and act as an isolation setting for those who have tested positive
Jersey City also expanded its shower service for the homeless in Journal Square, opening shower trailers from 7 a.m. to 10 a.m. Monday through Friday; each user receives a personal hygiene kit to further these efforts
Visit www.nj.gov/dca/dcaid to see if you are eligible for any of the state's housing assistance programs.
JOBS, BUSINESSES & FINANCIAL ASSISTANCE
CONNECTICUT
STAY UPDATED
HEALTH
FINANCIAL ASISSTANCE
Business Emergency Response Unit has created a dedicated phone line at 860-500-2333 to provide assistance to Connecticut's small businesses.
Connecticut Recovery Bridge Loan Program: Organizations can apply for zero-interest loans of up to $75,000 or three months of operating expenses.
Unemployment assistance: click here to see details on unemployment benefits if you've lost your job due to COVID-19.
CHILDREN, EDUCATION
If you have any questions or concerns about fair housing protection, or believe you have experienced discrimination in housing, please call the Center at (860) 247-4400 or (888) 247-4401 (toll free), or email info@ctfairhousing.org.
Click here for information on Connecticut's homelessness response during the coronavirus pandemic.
Copyright NBC New York