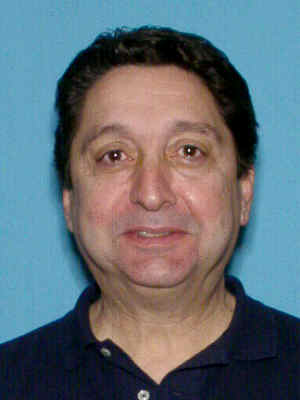 The Hackensack, N.J. Police Department is getting a monitor from the Bergen County Prosecutor's office, even as Police Chief Ken Zisa has a date in Superior Court next Wednesday on an insurance fraud charge.
Zisa surrendered himself for processing Thursday night, and his ex-girlfriend charged in the same case, Kathleen Tiernan, did the same thing this morning, according to Bergen Prosecutor John Molinelli.
The two are accused of an insurance scam stemming from a traffic accident Tiernan was involved in back in 2008. Police wanted to check her for possibly being under the influence of alcohol, but an investigation resulted in prosecutors finding that Zisa intervened, drove her away from the scene before she could be tested, and then filed a false insurance claim for the damage to her car.
"This is not a happy day," said Bergen Prosecutor John Molinelli, who had to recuse himself from the probe because, he said, he knows one of the witnesses.
But Molinelli said his decision to appoint a monitor over the department goes beyond the crime its police chief has been charged with.
He said the department has been in "discord" for at least six months, and probably longer. Part of the controversy swirls around a lawsuit filed by 20 current and former officers of the department in federal court, aimed primarily at the chief.
"He rules with intimidation and retaliation," claimed recently retired Sergeant Thomas Aiellos, a member of the lawsuit. He said he was forced to resign when what he really wanted was to become a lieutenant.
And he described a political culture that went back years.
Aiellos said he was forced to give up his post as a Republican Committeeman and switch political parties when Zisa, a former 4 term State Assemblyman, was running for the State Senate several years back.
Aiellos quoted Chief Zisa as saying "I need you, your mother and father and your wife--be good for you--I need you to switch to the Democratic Party."
"There has been divisiveness in the Department," Prosecutor Molinelli said, in explaining why he effectively relieved Chief Zisa of command and appointed a monitor from his staff to sit in on all major decisions.
It was not clear Friday afternoon if Zisa would submit a resignation, although Molinelli did say he heard the Chief had cleared out his desk.
The Chief's brother, however, Deputy Chief Frank Zisa, did submit his resignation Friday. Although he has not been accused of any wrongdoing, he was passed over to be Acting Officer in Charge.
For the position, to lead the Department, Molinelli picked Captain Tomas Padilla, himself a Democrat and County Freeholder, an elected position that is the same as a County Commissioner elsewhere.
Realizing that he wears a highly political hat, Padilla said he would step down as Freeholder as soon as the board finishes up with the budget, which he expects will be in June.
Zisa -- the 15 year Police Chief and former Assemblyman, who once ran for County Sheriff and State Senate and whose brother was once Mayor of Hackensack -- faces up to 5 years in prison if convicted.
His boss, City Manager Stephen Lo Iacono, when asked if he ever saw the political side of the Chief, said "No, I did not.."
Follow Brian Thompson on Twitter @brian4NY