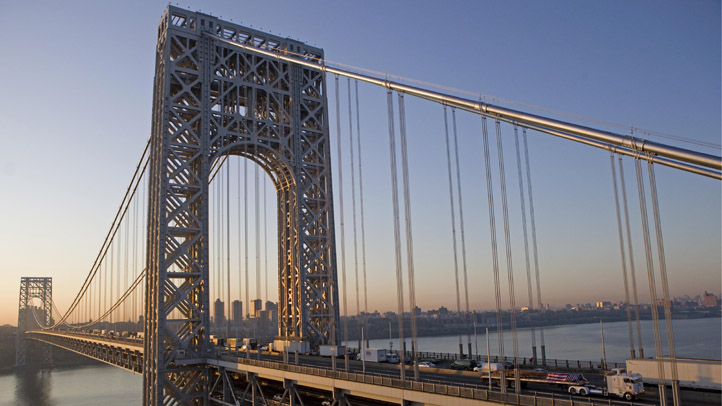 A state investigation into why George Washington Bridge approach lanes were suddenly blocked will end next month unless the state Assembly renews subpoena power for the lawmaker leading the probe.

Democratic Assemblyman John Wisniewski told The Associated Press he will file paperwork for the Assembly to vote on extending his ability to subpoena documents and employees of the Port Authority of New York and New Jersey. His subpoena power expires at the end of the session on Jan. 14.

The Port Authority's inspector general and a federal agency also are looking into the matter.

Democrats suspect two local access lanes were closed to punish Fort Lee's mayor for refusing to endorse Republican Gov. Chris Christie. Christie has denied it.

The unannounced closings caused traffic backups that lasted hours on streets in Fort Lee, where the mouth of the bridge is located.

The lanes were ordered reopened after four days by the executive director of the authority, an appointee of Democratic New York Gov. Andrew Cuomo.

Christie's top two appointees at the bistate agency have said the lanes were closed for a traffic study, and Christie has said repeatedly he doesn't doubt their explanation. The deputies have resigned.

Wisniewski early this year was given subpoena power to investigate the authority's finances. A federal audit had found a lack of transparency, including what Democrats complained was insufficient public input before raising tolls.

Wisniewski needs 41 votes to continue. The chamber has 48 Democrats and 32 Republicans.

Incoming Democratic Assembly Speaker Vincent Prieto didn't return calls for comment Friday or Monday.

Two powerful Democrats have spoken out recently in support of the governor or against the investigation.

Senate President Stephen Sweeney defended his Republican ally last week, saying "no one can possibly imagine that the governor ordered this."

His remark followed a comment by influential South Jersey Democrat George Norcross III, who told the Washington Post that Democrats should be "focusing on their own profile" rather than the lane closures.

Sen. John D. Rockefeller IV, a West Virginia Democrat, has asked the U.S. Department of Transportation secretary to investigate.

The former authority officials at the center of the controversy, David Wildstein and Bill Baroni, had until Monday to turn over documents and emails subpoenaed by Wisniewski. On Monday night, Wisniewski said he received documents from Baroni but not Wildstein.

Five other authority officials complied with similar subpoenas Friday.

Wisniewski said he is reviewing the material. He has not said what the documents reveal.
Copyright AP - Associated Press