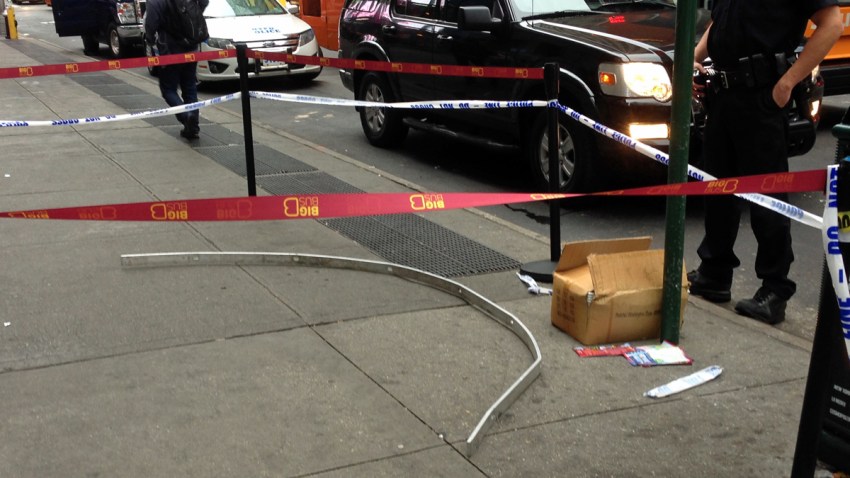 Two tour bus company workers were seriously hurt when a piece of metal about 10 feet long plummeted nearly 15 stories from a storefront to a Times Square sidewalk Wednesday morning, the FDNY said.
Contractors were working on a building sign above the M&M's store on Seventh Avenue and 48th Street when the piece of metal fell, according to an Office of Emergency Management worker at the scene.

The worker said the metal fell about 12 to 15 stories..
The injured tour bus workers, who work for Big Bus Tours, were taken to the hospital and are expected to be OK.
The sidewalk was closed and traffic delays were expected in the area as authorities investigated.
Follow Sheldon Dutes on Twitter @SheldonDutes4NY