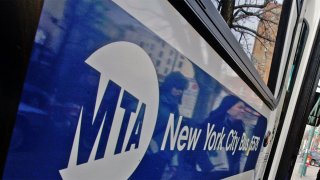 Authorities responding to a call about an unconscious person on an MTA bus in Queens over the weekend found a dead 81-year-old man, officials say.
A 911 call came in about the individual on the Q56 bus, near 170th Street and Jamaica, around 8 p.m. Saturday.
Responding officers found an 81-year-old man with no apparent trauma to his body. He was pronounced dead at the scene.
The medical examiner's office will conduct an autopsy to determine his cause of death. The man's name has not been released.
Copyright NBC New York