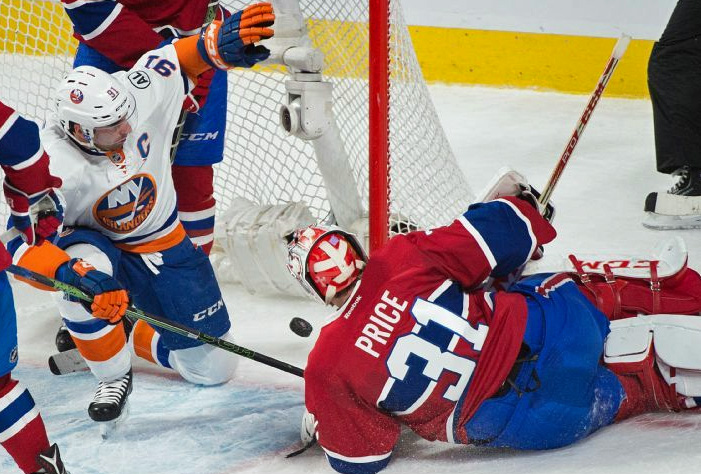 Alex Galchenyuk broke a tie with 3:29 left and Max Pacioretty added an empty-net goal to lift the Montreal Canadiens over the New York Islanders 4-2 on Sunday night to complete a weekend home-and-home sweep.
Galchenyuk one-timed a pass from P.K Subban for this third goal of the season during a power play. About 2 minutes later, the Islanders were called for too many men and Travis Hamonic was given a game misconduct penalty, setting up Pacioretty's power-play empty-netter.
David Desharnais also scored on the power play for his seventh goal and Tomas Fleischmann added his seventh this season for Montreal. Carey Price made 21 saves and the Canadiens followed a 5-3 win over the Islanders on Friday night with another victory.
News
Top news stories in the tri-state area, in America and around the world
John Tavares gave New York a 1-0 lead late in the first period, and Anders Lee made it 2-1 Islanders with 8:07 left in the third. Thomas Greiss made 23 saves.
The Canadiens lost forward Brendan Gallagher to injury midway through the second period. Gallagher went to the dressing room clutching his left hand and did not return to the game after blocking a slap shot by Johnny Boychuck.
Montreal has now defeated New York in six straight encounters and in nine of the last 10.
Copyright AP - Associated Press