Inside a Tea Party Campaign in NJ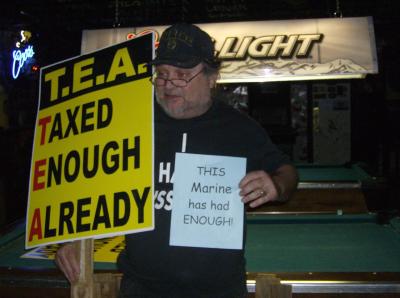 So what's really been going on behind the scenes in the Tea Party brew that's been turning this political year upside down?
Leigh-Ann Bellew, campaign manager for one tea party-endorsed congressional candidate in New Jersey, sat down with NBCNewYork to offer some insight.
The idea of "change," drove dozens of volunteers to support the candidacy of Anna Little, the republican challenger taking on 6th District incumbent Congressman Frank Pallone(D), Bellew said.
Surprisingly, she estimated that 10-percent of the tea partiers she worked with supported Barack Obama two years ago.
Now they believe "it was the wrong kind of change, change in the wrong direction," she said.
"You would not believe how many small business people are in the Tea Party," Bellew added.
Overall, her campaign enlisted some 250 hardcore, regular volunteers to knock on roughly a hundred thousand doors in the 6th Congressional district over a period of 15 weeks.
Bellew, who describes herself as a Reagan Conservative Republican and not a Tea Partier, estimated that out of those 250 core volunteers, 65 percent belonged to the Tea Party.
She added that her candidate, Little, would meet every Tuesday with the tea party members to make sure she still had their enthusiastic support.
"She feels like one of them," Bellew said.
As for the 'enthusiasm gap' that's been talked about so much, Bellew said in her eyes, it was "even higher" than when republican Chris Christie defeated incumbent and democrat Jon Corzine a year ago in the race for governor of New Jersey.
Follow Brian Thompson on Twitter @brian4NY