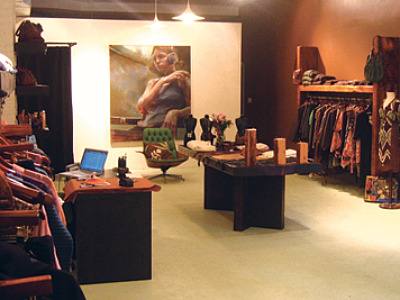 The news of boutiques closing just continues to snowball: First it was Auto in the Meatpacking District, then Matter's Park Slope outpost, and now DailyCandy's weekend edition touts a "closing sale" at North 6th Street's charming Noisette.
The boutique has been a destination for chic, feminine clothes -- with a focus on Parisian designers -- for the past five years, so doubtless a number of Williamsburg residents will be sorry to see it go. When we called to confirm, the owner said she wasn't interested in publicizing the shuttering, she just wanted to "close and go." All in all, just terribly sad.
According to DailyCandy, the shop will be offering 50-80 percent off its in-store ware -- or you can hop online and sample the goods for yourself right now.
Noisette is located at 46 N. 6th Street in Williamsburg.