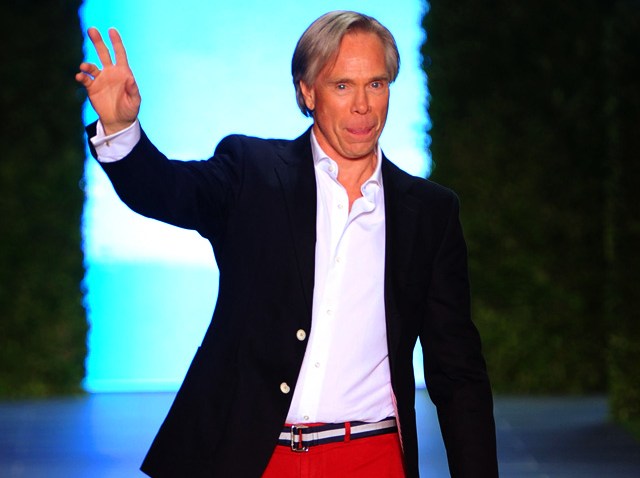 Universal has tapped Tommy Hilfiger -- the designer, not his namesake company -- to create rock-'n-roll clothing for high-end boutiques and department stores, the LA Times reports.
In what seems to be the latest creative effort by the music industry to compensate for lagging album sales in the age of digital downloads, the tradition idea of concert merch has gone upscale. From band T-shirts -- always a classic, and sometimes re-worked from vintage into a luxury item itself -- to designer branded apparel, the category seems to be taking on a new tack to engage and outfit fans.
Details on what Hilfiger will dream up as part of the venture have not been release (his most recent project was launching a Prep World pop-up) and there are several ways it could go, whether we're talking Justin Bieber hoodies, Lady Gaga eclecticism for outlandish eveningwear, or slashed-up style from the hair band era.