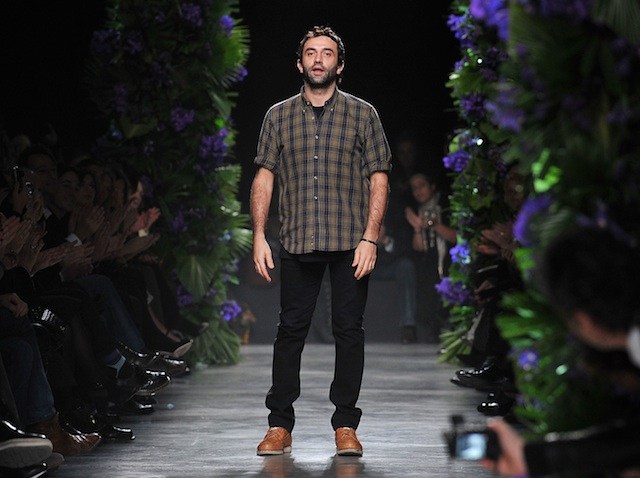 Donatella Versace recently interviewed talented designer Riccardo Tisci for Interview Magazine, and the designer seemed to dismiss rumors he might leave the label for Dior, though he added a caveat: "You can never know."

While the topics covered in the interview ranged from his design aesthetic to his affinity for hip-hop music, Tisci also addressed the topic on the minds of everyone in the industry: whether he might become the one to replace John Galliano at Dior. All Versace had to do was hint at what may be next for Riccardo Tisci -- "I think you know what I mean," said Ms. Versace -- and the designer answered frankly:
Yes, I know what you mean. You mean what happened at Dior. I don't know what will happen. Sincerely, I feel sorry for John. But for this moment I am leaving aside all the gossip of "I am going here, I am going there," because there is a lot of gossip circulating and there always will be. I will tell you, in this moment, I am very happy at Givenchy and it is a moment in which I am bringing the game to the next level. So I tell you, I feel at home. It's as if it were my son. I don't know how to explain it. It would be very difficult for me to leave.
After a bit of pressing, Tisci added: "For now, it is still Givenchy by Riccardo Tisci, and I think that it will be for a long time." But then later, in a move either intended to fuel more speculation or keep things a bit open-ended, he added: "My truth is this: That I don't know what will happen tomorrow because you can never know."