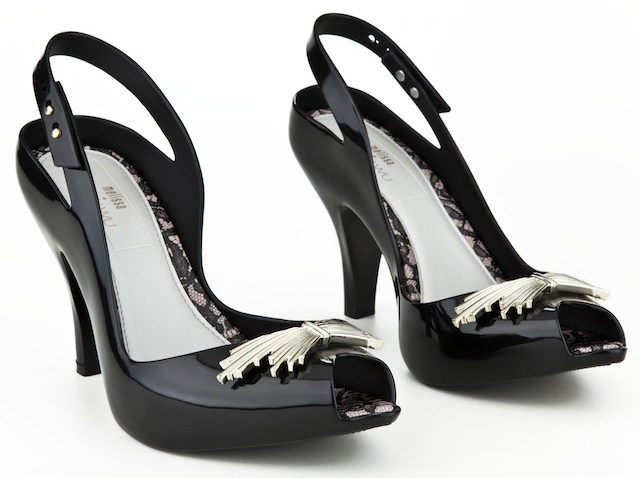 Jason Wu has collaborated with Melissa on a duo of the Brazilian brand's signature plastic-shoe styles, WWD reports.
Wu put his signature ladylike touch -- in the form of the fall collection's starburst motif, the Miss Wu owl logo and lace-print linings -- on a pair of Melissa's Dragon Girl peep-toe slingbacks and Ultra Girl peep-toe ballet flats that come in nude, black, burgundy and transparent gray.
"It was really interesting for me to explore design possibilities with plastic," said Wu. "I wanted to take advantage of the materials I was given, make it all completely functional and waterproof and yet still remain extremely sophisticated."
The designer will jet down to São Paulo to launch the line July 19, marking his first trip to Brazil. According to Wu, the collaboration bred mutual benefit, pointing out that "it was an opportunity for me to expand in Brazil, which is such a fast-paced growing country. It's a way for me to reach out to a new demographic."
Wu becomes the first American designer in the elite series of guest collaborators, following in the footsteps of Melissa collaborators Vivienne Westwood, Gareth Pugh and Jean Paul Gaultier.