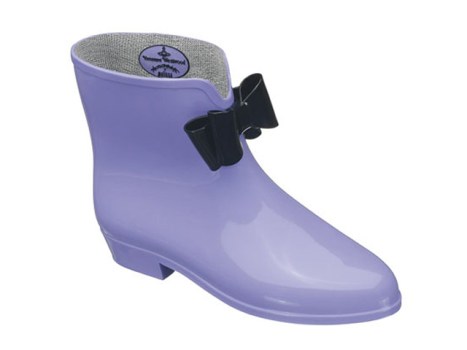 Racked
Leave it to Vivienne Westwood to make some of the most charming rain gear we've ever seen -- candy-colored, bow-topped, and made of recycled plastic, to boot!
Melissa Shoes is certainly no stranger to designer collaborations -- the designer has worked with Westwood in the past and just unveiled a peek at the strappy orange heel she designed with Jean-Paul Gaultier -- but this might be one of the better we've spotted, considering a chic plastic rain boot is nearly impossible to find (we've looked).
The shoes will be available Spring 2010 -- just in time for April showers and puddle-jumping through the city.