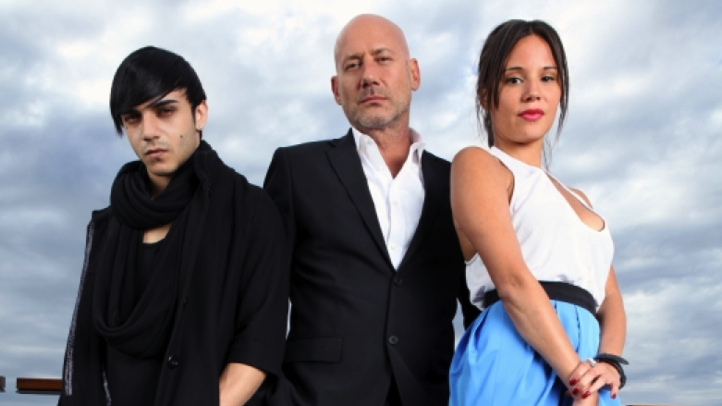 Paul Fisher isn't your typical modeling agent. For one thing, the talents he's discovered have, in a real sense, shaped the industry into what we know today (including the likes of Naomi Campbell, Carrie Otis and Brooke Burns). For another, Fisher operates 50 distinct modeling agencies ("48 of which are owned by women," he's quick to point out) under the umbrella of "The Network," which is the subject of new CW docu-series, "Remodeled," in which Fisher transforms small, dysfunctional local agencies into star-making machines.
Superficially, the show may sound like a fashion equivalent of Gordon Ramsay's "Kitchen Nightmares," but with 14,000 models, The Network is easily the biggest agency in the industry -- making the stakes considerably higher than your average reality show, and Fisher's potential impact on the business enormous.
"You know, we're sending girls down the runway that are 110 pounds, and the world is looking at those kids -- young, young souls are looking at those kids -- and end up hating the way they look because they're being fed the wrong images," says Fisher, who initially left the business 11 years ago after receiving a particularly hostile phone call from a client insisting on a pay raise while his sister was suffering from cancer. "We have to take responsibility here."
Fisher returned to the modeling world with clear objectives for himself and his new business undertaking.
"I decided I wanted to contribute something to the world," he says. "Even if I sucked at everything else in my life, one thing that I'm really, really good at is being an agent." In extending his network of agencies, Fisher aims to help young models take responsibility not only for their health and their well-being -- "we have drug experts, health experts, wellness experts, body-consciousness experts ... We really want to create a safe environment for these young girls and boys who dream of being models" -- and, perhaps more importantly, for the modeling community in general.
This is a challenging goal, considering the glitzy allure that the modeling world holds for starry-eyed newcomers. "I always hear, 'Modeling is so fun, it's exciting, it's incredible,'" says Fisher. "But you take a 14-year-old girl to see a photographer, who might not even like girls in the first place, and they finally get to meet him and they just go, 'Next' .... Tell me, is that kid is going to say: 'It's fun, it's exciting, it's incredible'? Or, are they going to look in the mirror at 17 years old and hate what they see in the mirror?"
Supporting his models not only in terms of their physical and mental health but their social responsibility has become a crucial part of Fisher's message.
"Let's call spade a spade; the modeling industry sucks, it's not for everybody, and it can certainly have a really damaging effect on these kids unless they have some kind of spiritual base." When a new talent books an important shoot or campaign, for example, Fisher says he and his team don't just celebrate. "We jump and down and say, 'now feed the homeless," says Fisher. "That's great that you got that, now what are you going to do to give it back."
With an army of 14,000 pretty-young-things paying it forward, surely more than just the fashion industry will benefit from a little Fisher-style "remodeling."