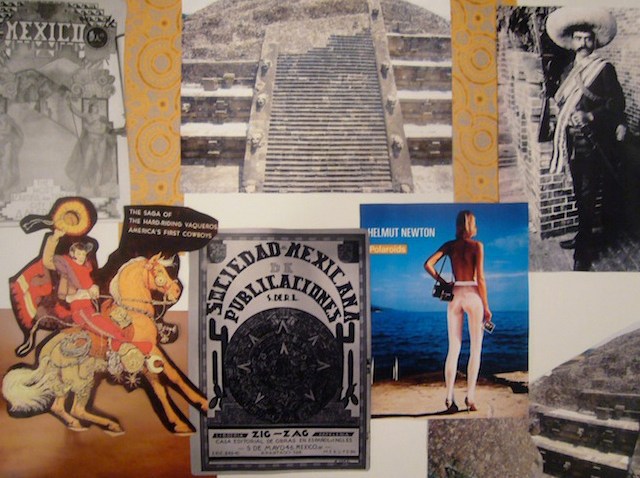 The Lake & Stars designers Nikki Dekker and Maayan Zilberman and will present their second collection since being named the first lingerie designers to win the coveted Ecco Domani Fashion Foundation award in 2011, following up fall's "1970s take on Italian neoclassicism" with a new focus for spring.
"We were inspired by a trip we took to Mexico to work on our collaboration with the designers of Anndra Neen, and by '50s menswear," said Zilberman.
A snapshot of the mood board shows the visual beginnings of the collection, now in its final week of preparation before the September 11 presentation. Antique black-and-white photographs of pre-colonial architecture and traditional men's formal garb and a cartoon graphic of a Mexican vaquero ("America's first cowboys"), mingle with the always-present iterations of the female form to create a collage that hints at a sensual, inventive take on lingerie.
What distinguishes The Lake & Stars is their fashion-based inspiration and execution: Foregoing obvious boudoir references, Dekker and Zilberman take a more cerebral approach. "A lot of what we were looking at were how women socialize in Mexico City and the crossover of menswear into womenswear, inspired by '50s shirts and sportswear," said Zilberman.
The masculine-feminine dichotomy and greater historical angle may seem like unexpected contrasts when it comes to lingerie, but that's precisely what seems to make it sexy.