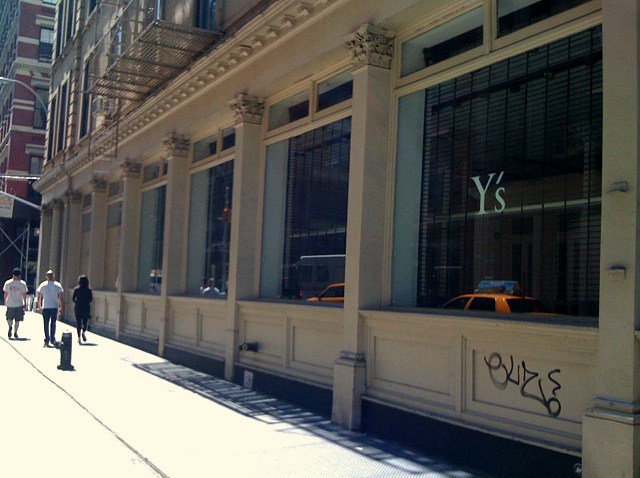 As we first reported back in July, Alexander Wang's first-ever shop will be in the old Yohji Yamamoto space at 103 Grand Street. The designer confirmed Vogue.com that the space will open later this year.
While we heard from neighborhood insiders nearly two months ago that the soon-to-open location was something of an open secret in Soho, the designer himself has been extremely tight-tipped about the news up until today, when he told Vogue.com that the Grand Street outpost is "a perfect, iconic location, and there is a massive amount of windows."
It's not entirely a surprise that the designer gave the exclusive confirmation to Vogue.com: Not only is Wang a bit of a darling of the magazine, the website itself is about to undergo a bit of a relaunch after Labor Day, pitting itself even against Conde Nast sibling Style.com. This exclusive is clearly the kind of thing for which Vogue.com will increasingly make itself known.