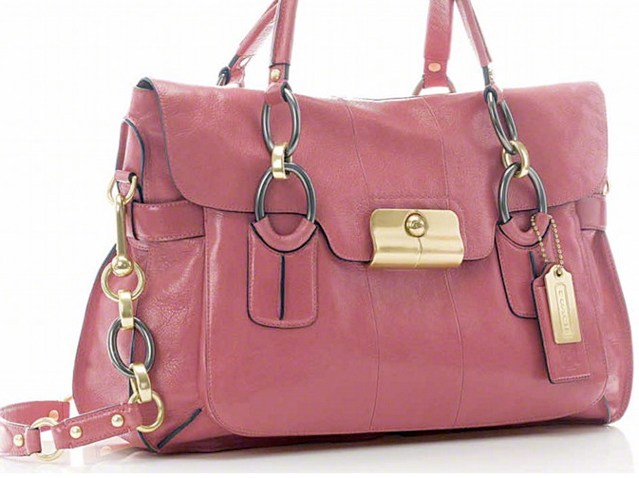 Coach has undergone a major shift in the last five years, emerging from "mall store" status to reclaim its legacy of classic leather goods and simple, enduring design. Spring 2011 represented a culmination of this simplifying effort, and we'll be gosh-darned if their green leather satchel doesn't look even better than the similar version from Marc Jacobs.
Maybe the new stripped-down design emphasis has something to do with the sudden surge in popularity of their classic "Sation Bag," a simple '60's style featuring a top handle, turn lock and long shoulder strap, as spring offered plenty more retro-looking styles updated with a few trendy accents. A faux-croc satchel with gleaming brass hardware, for example, looks like something from a high-end vintage store, while the slightly more experimental python bucket bag looks like a remanant from our mother's more radical hippie days.
We can't wait to peruse the collection when it hit stores next month (and word on the street is that the shoes are pretty spectacular, too), though some of their current fall styles are pretty tempting. Nice to have ya back, Coach!