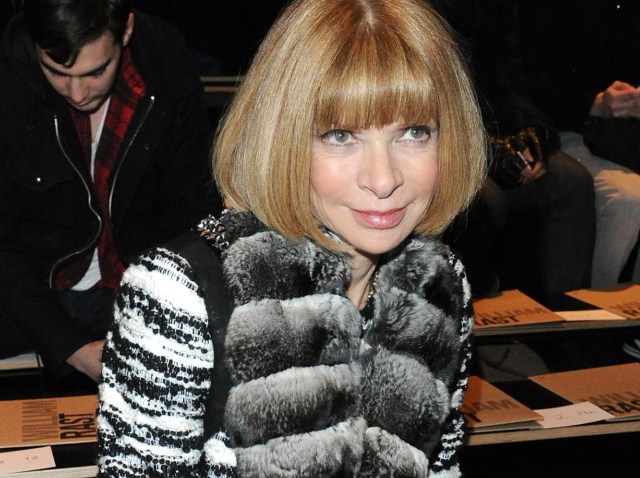 It's rare to get a glimpse of the most powerful woman in fashion in the flesh -- rarer still not to need an embossed invitation to do it. But on April 19, Vogue editor-in-chief Anna Wintour will be giving a lecture at Pratt Institute -- for free!
Wintour's talk at the design school will conclude with a Q&A with Vogue editor-at-large Hamish Bowles (one of our favorite industry characters), who hopefully is close enough to her to feel comfortable to ask the tough questions. Details on what topics, exactly, the lecture and subsequent Q&A will be covering have yet to be revealed, but we're thinking the The September Issue will likely be involved, along with the much-debated relationship between fashion and retail, as well as how it all might relate to the educational endeavors of Pratt students.
The lecture is free, but limited seating must be confirmed with a reservation. To sign up, email events@pratt.edu before April 3.