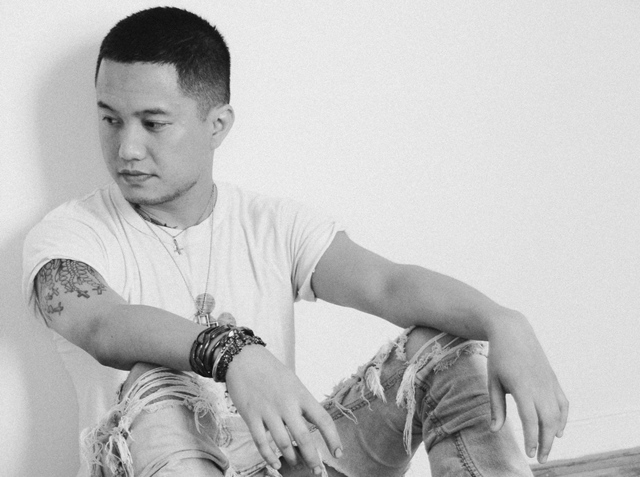 Chances are you've inspected a CHRISHABANA piece of jewelry during a weekend visit to Oak or Seven; his edgy goth-chic baubles are the kind of thing you want to hold in your hand to experience. We caught up with the NYC-based designer to talk about what's cooking for 2011, including a revamped collaboration with Urban Outfitters, his habit of watching Golden Girls in the studio, and the crucial importance of dance breaks.
Where are you from?
I was born in the Philippines, and lived there (for the most part) till I was twelve before coming to the US for good. I have lived a lot of my life in San Francisco and New York, where I currently live.

Tell us about your design background.
I have always been crafty and I loved to design and illustrate, even designing the armor for the characters my brother created when we were into Dungeons and Dragons. I followed this passion for design up until college where I went for about a year in art school, before dropping out. I continued with several design projects here and there, before establishing CHRISHABANA. I am pretty much self taught, learning various disciplines as I go.

Were you always interested in jewelry making?
In 2004, I started the line working in accessories and then made a transition to apparel only to realize in 2007 that jewelry was my passion. Since then I've been working on the line as you see it now. I appreciate jewelry because I wanted to translate my ideas and themes into pieces that, as forms, look crazy and edgy, but are at the same time wearable due to their scale. I get to make sculptural pieces that fit on someone's ear, finger, neck, or wrists – among other things.

Describe your signature aesthetic.
The CHRISHABANA line always evolves, but I tend to take on very aggressive and outwardly "scary" themes such as goth or fetishism and filter them through a pop lens. Basically thinking about what a person in middle America may think of goth and playing with that, turning it on its head, and putting it out there. It never ends up what it was supposed to be, which is what I like about it.

What inspires your collections?
It's always a mix. My personal life is always woven in the collections somewhat. Love, loss, obsessions. All of it. In addition, my early adult life were in the late 80's and early 90's and I draw heavy inspiration from those time periods and consequently the music and film of that era. Different collections are based on different inspirations within the time period. In particular, horror and cult films inspire me. Most recently, my Spring/Summer 2011 collection was heavily influenced by music from the likes of Yaz, Depeche Mode, and the Smiths.

Who do you see wearing CHRISHABANA jewelry?
The line is for boys and girls alike. I love girls that have a hard edge and guys that aren't afraid to wear jewelry. I'm always drawn to androgyny, which stems from my love of the eighties. Really, anyone who responds to my pieces is a blessing.

Any projects on the horizon?
I've got a lot coming up for 2011. This year we're expanding our successful collaboration line with Urban Outfitters. The new line will be more affordable and it's accessible to a broader audience. I am also continuing my line with Seven New York, which will be in its second season. Aside from that, the line is constantly expanding and shifting. All should be realized soon.

Any odd habits or quirks while you're designing? An industry anecdote, perhaps?
I always take dance breaks every couple hours or so. Or sometimes, I'll dispense with music altogether and put on my DVD of the Golden Girls and have that as white noise in the background. None of which are very goth, but all of which are pretty bad ass, in my opinion. As far as an industry anecdote, I met Tommy Hilfiger in an elevator and ended up getting a freelance job designing a few trims for him.

Is there a piece of jewelry you wear every day?
I subscribe to the philosophy of "more is more." I am always wearing at least one of my pieces, but it's usually three or four. Recently I've been wearing a lot of pieces from the spring/summer collection, "Mon Amour, Mon Ennemi" – especially the Swallowed Pearl Necklace.