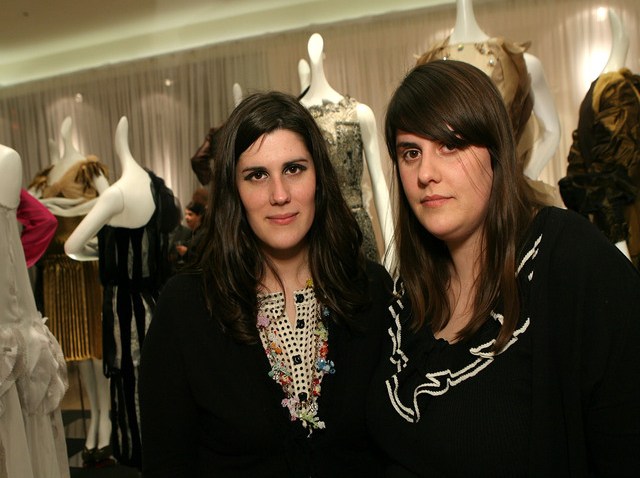 Last night Michelle Obama, looking ever so fashionable in a deep magenta Isabel Toledo number, offered praise to Rodarte designers Laura and Kate Mulleavy, for how they've "spent their lives pushing boundaries." That's a pretty flattering compliment to receive from anyone, let alone the First Lady. The only thing is, the Mulleavy sisters weren't there to hear it.
The two designers were conspicuoulsy absent from the Smithsonian's Cooper-Hewitt National Design Awards ceremony, hosted by the First Lady herself, honoring outstanding talent in various fields of design including fashion, architecture, and product design, among others. While the sisters were expected to attend the event, an early-morning cancellation came in the form of an email from a Rodarte spokesperson, citing family obligations.
It's no surprise that the Mulleavys would receive such an honor, which has included Proenza Schouler and last year's winner Behnaz Sarafpour, In just five short years, the sisters have transformed Rodarte from a small-scale design project to a globally-recognized fashion brand known for its avant-garde and yes, boundary pushing, aeshetic—and with a fervent celebrity following to boot.
At the same time, the sisters themselves remain rather gun-shy with regards to the flood of media attention they've received, especially the latest brouhaha surrounding their controversial nail polish collaboration with MAC, which may have also played a role in their decision to hang back from last night's event. That's all just speculation, though. Maybe it really was a case of "family first" (and not First Lady).