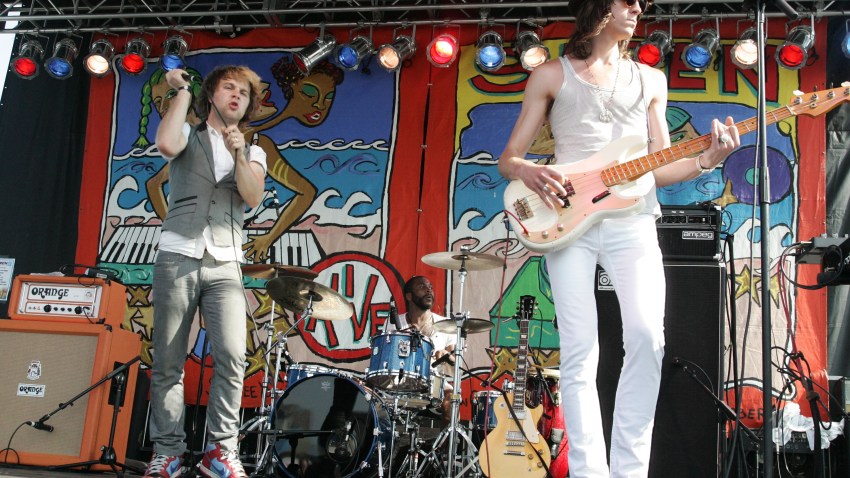 Today my mind is cloudy due to a host of mixed emotions flowing through my psyche. First and foremost, today is the last days of my 20's because tomorrow will mark my entrance into my 30's. I'm somewhat scared, casually optimistic and all around excited for this new personal epoch, but this further step into adulthood isn't the main thing affecting me.
My biggest source of sorry is the lack of free events happening this summer in New York City and its outer boroughs.
As you may have read earlier this week, the River to River Festival schedule has been announced with a few highlights like Ivan & Alyosha, My Brightest Diamond and the Sound Bite Series featuring some great up-and-coming New York based indie rock.
Usually indie kids can rely on a host of free shows to help their assist in having a good time without breaking their budget, but this summer we've lost both the Jelly Pool Parties in Brooklyn and the Gone to Governors series that happened last year on the beach at Governor's Island. That means we are without nearly 20 free, well programmed concerts that spoke to a young demographic thirsty for some summer memories.
Well, at least we have our mid-summer, day jam at Coney Island to save us. We can always count on the Village Voice to plan a great lineup and unforgettable day at the annual Siren Festival. I absolutely love getting sun-soaked by the beach while seeing tons of great bands for zero dollars in between hotdogs at Nathan's and shotgunning beers on the roof of Cha-Cha's.
Oh wait, you haven't heard? Siren Festival is no longer. That's right folks; our annual pasty skin pilgrimage to Coney Island has been replaced by the 4Knots Music Festival that will take place at South Street Seaport on July 16. The lineup has yet to be announced, but the setting already has me dreaming of rides on the Cyclone and a slice from Totonno's.
So yes, I'm sad today and you should be too. I don't want to be an endless bummer, but with the way the calendar is shaping up, this summer may cost us a few more hard earned dollars if we want to see some quality live music. Start saving now.