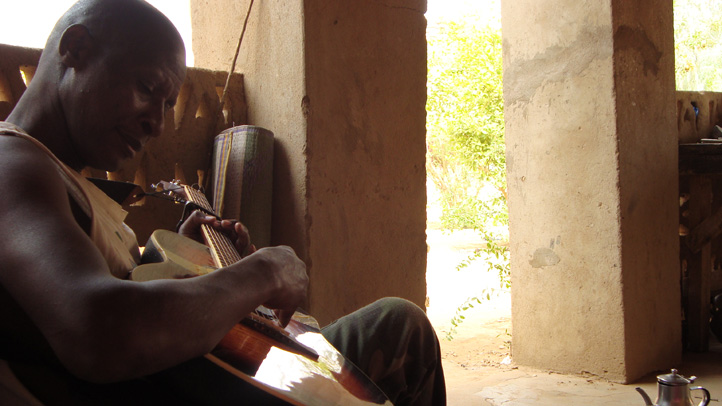 The music traditions of the West African desert are tightly tied -- if not historically then at least sonically -- to American blues guitar. The contemporary intersection of the styles, known in different forms as assouf or sometimes guitar soiree, can be a disparate thread to follow, but always worth a listen.
Though the political and spiritual history of this music can be difficult for some Westerners to fathom, the style's been embraced in the U.S. for obvious sonic reasons. Most recently, an album from the Tuareg band Tinariwen featured collaborations with TV on the Radio.
The next two days present a perfect opportunity to acquaint yourself with one desert guitar champion: Sidi Touré. The descendant of Malian royalty, Touré defied tradition as a singer because others were supposed to sing for him, the story goes. He began making guitars in his youth. Soon, his life was on a path of pure music.
Check out this beautiful Takeaway Show by Vincent Moon.
Touré derives his sound more from the acoustic guitar tradition -- as opposed to the plugged-in sound that Tinariwen, for example, employs -- and from the music of his homeland. His latest release, Sahel Folk, came out in January on 2011's most consistently excellent label, Thrill Jockey. It's a clean and thoughtful recording, reflecting the patience and hypnosis only the desert can instill.
Touré, backed by a duo, hits the Lincoln Center Atrium tonight and Brooklyn Academy of Music tomorrow. Both events are free of charge.