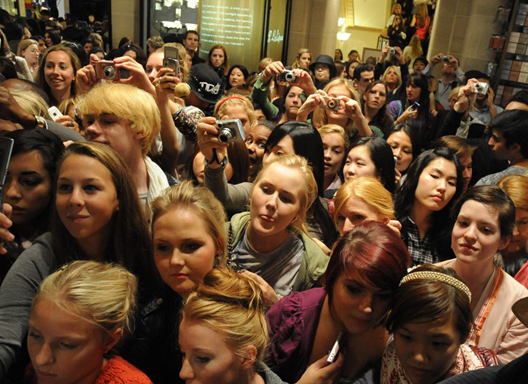 [Photo via WWD]
Actress Lindsay Lohan loves leggings so much that she's designed an entire line of them (stick with what you know, right?). Named after Marilyn Monroe's birth date, 6126 "includes paper-thin leathers, foils, solid colors, and all-over animal-print leggings (some with stirrups)." The fledgling designer stopped in to Henri Bendel last night for the launch and as expected, was promptly mobbed by hundreds of adoring teenage fans. Though 6126 is currently limited to stretchy leg coverings, Lindsay plans to eventually turn it into a full sportswear collection. We can't wait to see what she'll whip up next.
· Lindsay Lohan Legs it to Bendel's [Style File]
· Loving Lohan [WWD, subscription req]
· Launches & Releases [Racked]For more stories from Racked, go to racked.com.
Copyright RACKN