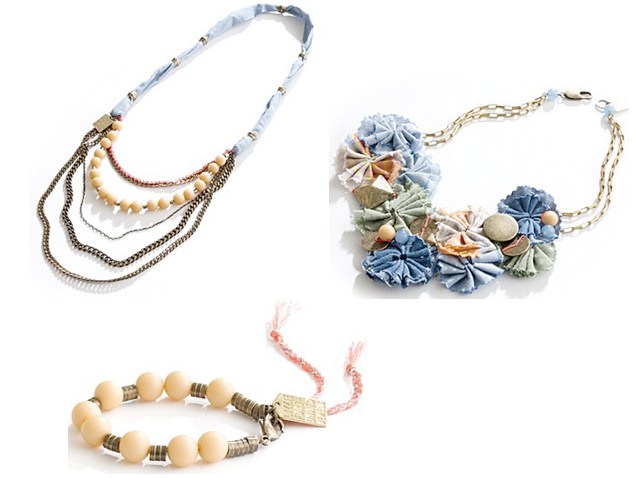 Ultra-crafty twins Elizabeth and Kathryn Fortunato designed a seven-piece capsule collection (five necklaces and two bracelets) for Madewell, which hit stores, and the web, this week.
The look is part scrappy chic (florets sculpted from scraps), part tough-girl glam (heavy chains as is au courant), and another part perky prepster (madras and beads), these mixed media masterpieces can be slotted into just about any look. Best of all, the prices are just as inspiring, with pieces ranging from $55 to $118.
Madewell is located at 486 Broadway in Soho, and online at madewell1937.com.