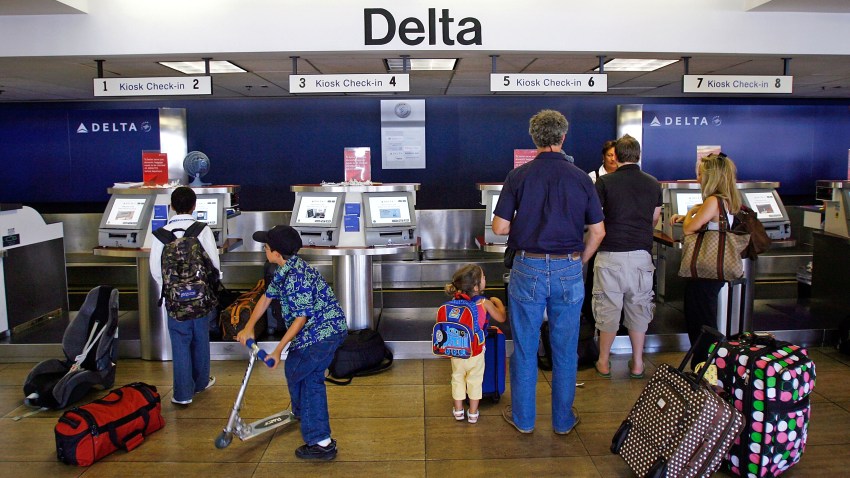 Delta Airlines will launch its free, in-flight wireless Internet service on Tuesday with a special deal through the end of the year: It's free.
Five of the Delta Shuttle MD-88 planes flying between LaGuardia, Boston and Washington will get the Gogo Inflight Internet service as of Tuesday, along with one Boeing 757 flying another domestic route, the airline said in a statement Monday.
As the Washington Post points out, that's only about half of the Delta Shuttle flights getting the new service.
More Delta planes will get the in-flight Internet next year, but as of January 1, Delta will start charging $9.95 on flights of three hours or less, and $12.95 on flights of more than three hours.
The network will be powered by Aircell, which is also launching in-flight wi-fi Virgin America and American Airlines.
Copyright FREEL - NBC Local Media