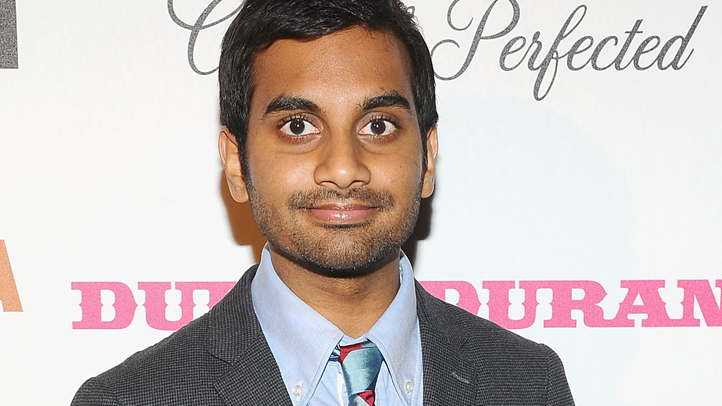 It's been more than a week since we bid farewell to LCD Soundsystem at Madison Square Garden. Their aptly titled "The Long Goodbye" was a marathon concert that spanned three-plus hours and left this writer in a crumbled puddle of joy. If you were lucky enough to be in attendance or watched the live stream, than you understand the epic nature of the event.
One of the funnier stories to surface after "The Long Goodbye" is from comedian Aziz Ansari, one of the stars of "Parks and Recreation." He recounts his trip to the pit during LCD Soundsystem's anthem "Yeah." I'd try to dive into the story, but it's much better when you hear it from the source. Below is a video of Ansari's interview from last night's episode of the "Late Show with David Letterman" where Ansari explains to Dave his tactics for sneaking past security and crowd surfing at the World's Most Famous Arena:
Ansari posted the ridiculously amazing crowd surfing photo on his Tumblr a couple days after the show. I'm thinking about Photoshoping my head onto his body and pretending it was me. Is that weird?