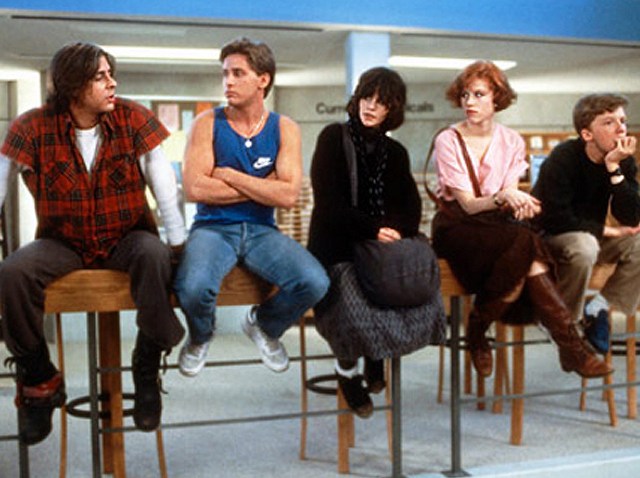 BREAKFAST OF CHAMPIONS: To celebrate the 25th anniversary of John Hughes' era-defining movie The Breakfast Club (yep, it was that long ago; go ahead, take a moment), the Film Society of Lincoln Center will screen the gem at the Paris Theater. Afterwards, castmembers Molly Ringwald, Anthony Michael Hall, Judd Nelson and Ally Sheedy (what, Emilio Estevez has something better to do?) will be on hand for a Q&A moderated by—bonus!— filmmaker Kevin Smith. It's all part of a two-day retrospective commemorating the one-year anniversary of Hughes' death. 7PM.
VOX POP: James Earl Jones, not content to possess the most recognizable voice of modern times, comes to Broadway this fall in a production of Driving Miss Daisy with stage and screen legend Vanessa Redgrave (no pressure). New York Times theater reporter Patrick Healy interviews Jones about the project at the Times Center. 6:30PM.
BELLS OF THE BALL: Brooklyn punk-popsters Sleigh Bells have weathered their obscurity-to-stardom insta-success rather well—the pair managed to turn out an outstanding album, Treats, amid the deafening buzz of their being signed by M.I.A.'s label about five minutes after their music first appeared on the web. Experience Alexis Krauss and Derek Miller's bombast live tonight at the Studio at Webster Hall. 8PM.
Got a tip? Email Elizabeth.