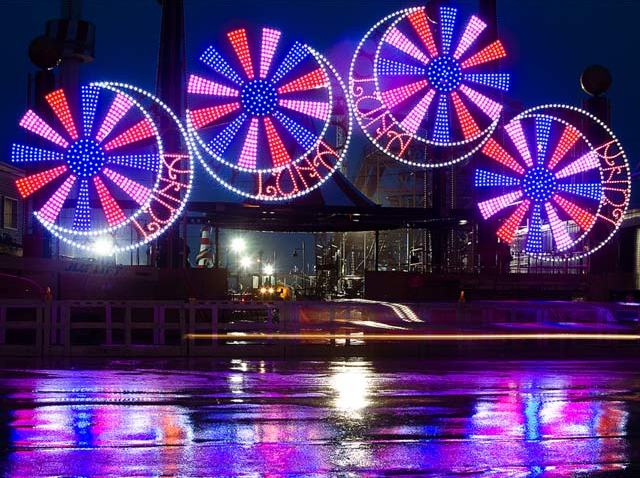 FAIR PLAY: Coney Island's Luna Park opens this weekend! Built in about 100 days on the old Astroland Amusement Park site, the new attraction will have rides imported from Italy (17 of which will be operational this weekend, we hear), a new sign (pictured) and plenty of summer-kickoff fun. The park opens at 11AM.
GLEEK OUT: When's the last time you had a favorite television show that you could experience live? So it is that this week, the cast of "Glee" (well, most of it—no Jane Lynch, weepingly) comes to Radio City to rock the house with their now-infamous renditions of pop songs by the likes of Journey and Madonna. Huge! 3, 8PM Saturday and Sunday.
DARK AGES: Jean-Pierre Jeunet is truly France's answer to Tim Burton, and while we love "Amelie," never is his loony, hyperstylized, dark and brilliant filmmaking on better display than in 1995's "The City of Lost Children," made with Marc Caro, about a mad scientist who kidnaps children to steal their dreams and keep them forever young. See it at the Sunshine, Friday and Saturday, 12AM.