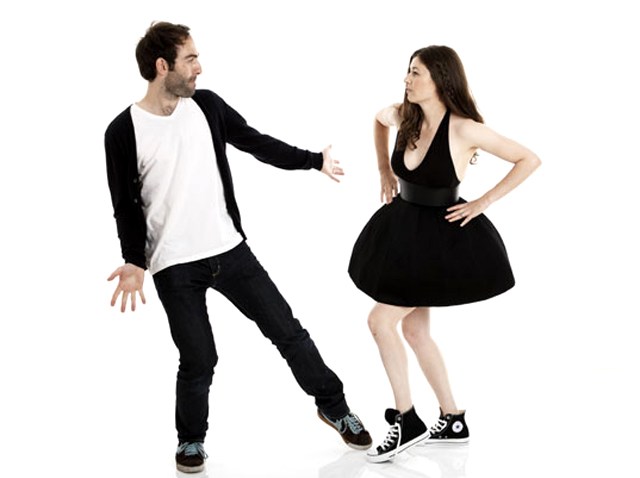 TWOFER: Tonight, come for the self-professed "chamber pop" of Brooklyn indie darlings Clare & the Reasons, whose lush new album "Arrow" dropped last week; stay for the wanly sung (in a good way) modern country-folk tales of Vic Chestnutt. Bowery Ballroom, 8PM.
GOOD LUCK CHUCK: Chuck Klosterman is living in the right age: In previous eras, applying serious scholarly thought to pop culture (Kurt Cobain, Journey) didn't get you the kind o literary success he's bound to repeat with his new collection of essays along those lines, "Eating the Dinosaur". He reads and signs at the Union Square Barnes & Noble at 7PM.
QUIET: Halloween is unofficial silent-film season, so hit the Museum of Modern Art for an evening of silent short films from the teens (the 19-teens, that is), all live-accompanied by Piano Man Ben Model. Because somehow, if even the most innocent love story about a kitten eating an ice cream cone manages to feel eerie menacing when it's a silent film. Thanhouser Short Program at MoMA, 7PM.
Got a tip? Email us.
Copyright FREEL - NBC Local Media