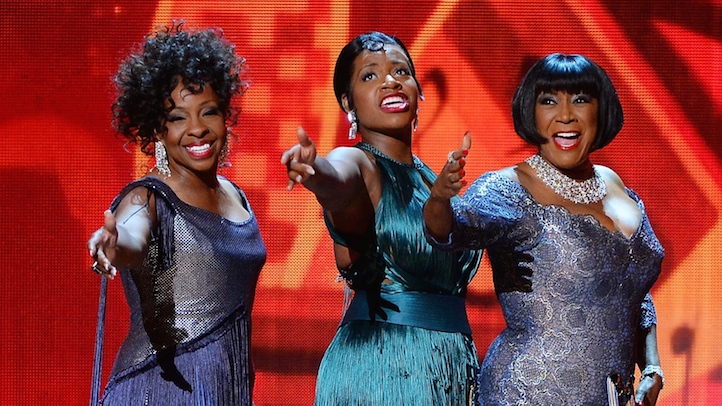 "After Midnight" will play its final performance on June 29 at the Brooks Atkinson Theatre. The musical, celebrating the best in song and dance from the 1920s Cotton Club era, will have played 272 regular performances by the time of its closing. "After Midnight" was nominated for seven 2014 Tony Awards, including best musical, and won one award, Best Choreography (Warren Carlyle).
A closing notice comes as somewhat of a surprise. The well-reviewed show had already booked a summer of Grammy-winning A-listers in the "special guest star" role, including Gladys Knight, who was supposed to perform from July 8 through Aug. 3 and Natalie Cole, who was supposed to make her Broadway debut in the show from Aug. 5 through Aug. 31. The duo even appeared at an after-party celebrating Patti LaBelle, who joined the show last week after original special guest star Fantasia departed. LaBelle will continue performances in the role through the show's closing.
Lead producer Scott Sanders told The New York Times that he hoped the show would remain open until August, but in order to do that, contract concessions would have had to be made by more than a dozen theatrical unions to allow the show to temporarily shut down over the July 4 week. Such a temporary closure would have helped producers avoid poor ticket sales between LaBelle's and Knight's scheduled appearances. Unable to do that, they decided to do close instead. A national tour is in discussions.
The Times also reports that "Honeymoon in Vegas," Jason Robert Brown's musical adaptation of the 1992 film which had a critically acclaimed run at New Jersey's Paper Mill Playhouse last year, will begin performances at the Atkinson this fall. No official announcements have been made.