Cuomo Plans Campaign Tour in RV
Calls endeavor "Drive for a New NY"
Thursday, Jul 15, 2010 | Updated 7:00 AM EDT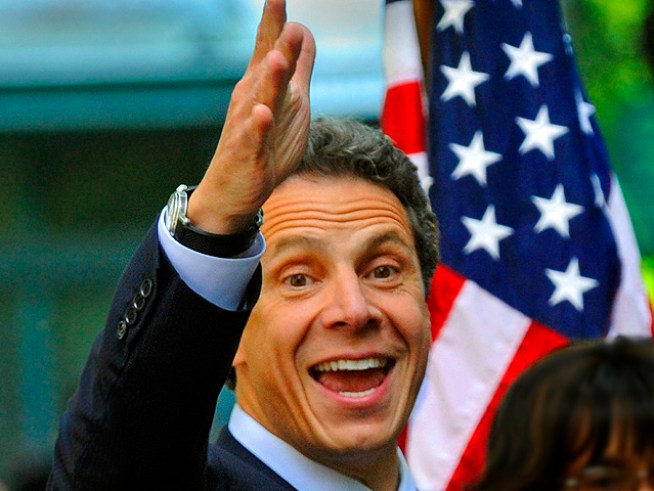 AP
New York State Attorney General Andrew Cuomo acknowledges his supporters at a news conference where he officially announced he will run for New York state governor Saturday, May 22,, 2010, in New York. (AP Photo/ Louis Lanzano)
Democrat Andrew Cuomo plans to start a campaign tour of New York today aboard an RV in his bid for governor.
The 11-day swing will include organizing events in the Hudson Valley, greater Albany area and northern New York, according to the campaign. Cuomo will be traveling with his daughters and plans to meet with local leaders, elected officials and volunteers.
Calling it "Drive for a New NY,'' the campaign says volunteers will ask New Yorkers to sign on to Cuomo's five-point pledge that includes cleaning up Albany and "rightsizing government'' that's too big and expensive.
Cuomo faces Republican Rick Lazio and possibly Carl Paladino, who's trying to petition his way into a GOP primary.