1 Dead in NJ Tanker Accident
The unidentified victim was in the car that collided with the tanker.
Tuesday, Jan 24, 2012 | Updated 6:07 PM EDT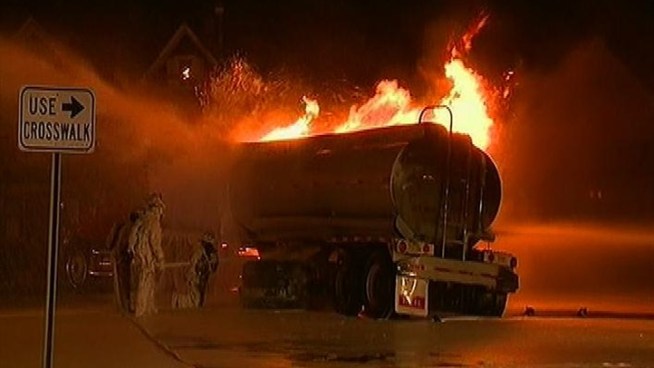 NBC New York
A tanker truck and car collided in Elizabeth, N.J., resulting in a fiery explosion and hazardous spill.
One person is dead after a car crashed into a tanker truck carrying 8,000 gallons of gasoline in Elizabeth, N.J.
Routes 1 and 9 from Grier Avenue in Elizabeth to Park Avenue in Linden were closed for most of the day while officials investigated the crash and crews cleaned up the hazardous material spill. Bayway Circle and South Elmora Avenue will be closed for most of the evening, officials said.
Police say residents of about a dozen homes who were evacuated as a precaution have been allowed to return.
The person who died was in the car.
Authorities have not been able to identify the person.