Train Hits Car, Causes Delays Throughout Morning
The car apparently ran a red light and was then hit by a light rail train.
Friday, Dec 23, 2011 | Updated 10:06 AM EDT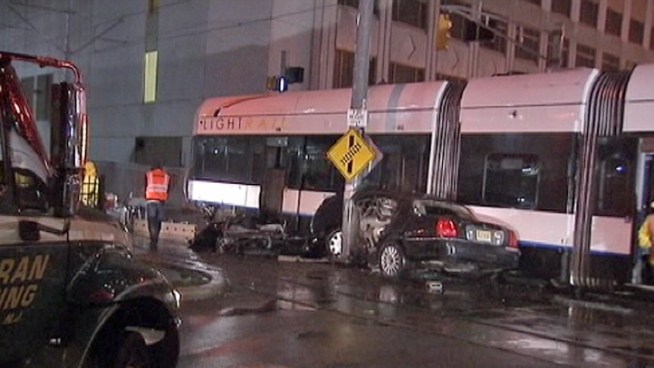 A car was struck by a Hudson-Bergen Light Rail train early Friday, causing massive delays for commuters throughout the morning.
The car became wedged between the train, which derailed, and a utility pole.
NJ Transit spokeswoman Penny Bassett Hackett says it appears the car ran a red light when it was struck on Sixth Street at 3 a.m.
There were no passengers on the train.
The driver of the car had to be extricated. Bassett Hackett says the driver sustained non-life-threatening injuries.
Normal service resumed by 10 a.m., NJ Transit said.