Governor Wannabe Paladino Forces Republican Primary
Tuesday, Jul 20, 2010 | Updated 1:01 PM EDT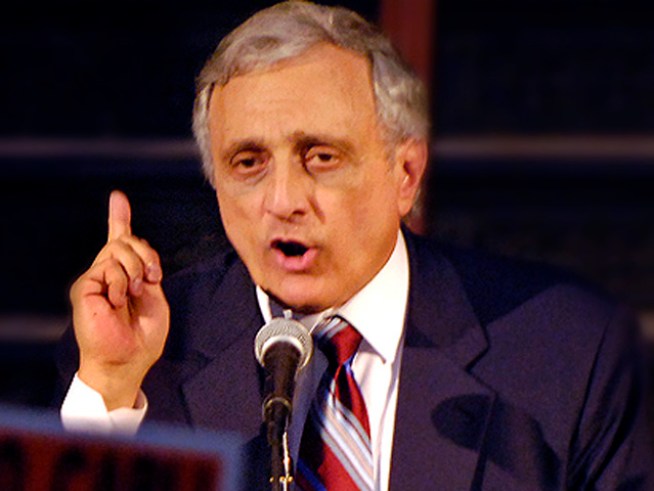 AP
Buffalo businessman Carl Paladino announces his candidacy for New York State Governor at a rally in Buffalo, N.Y. on Monday, April 5, 2010.
Buffalo millionaire Carl Paladino has forced a Republican primary against former Long Island congressman Rick Lazio in the race for governor, challenging the party leaders' choice to take on Democrat Andrew Cuomo.
The deadline to contest Paladino's petition to get on the Sept. 14 ballot expired at midnight Monday. State Board of Elections spokesman John Conklin says Tuesday no objection to the petition has been filed.
Paladino submitted a petition with the signatures of more than 15,000 voters from around the state.
The Lazio campaign declined comment.
Although an objection would be valid if postmarked Monday, an official with the Lazio campaign says no challenge was made. The official spoke on the condition of anonymity because the aide wasn't authorized to comment.