Trump Switches Voter Registration to Independent, Leaves GOP
It may not take effect until after the November 2012 election.
Friday, Dec 23, 2011 | Updated 4:24 PM EDT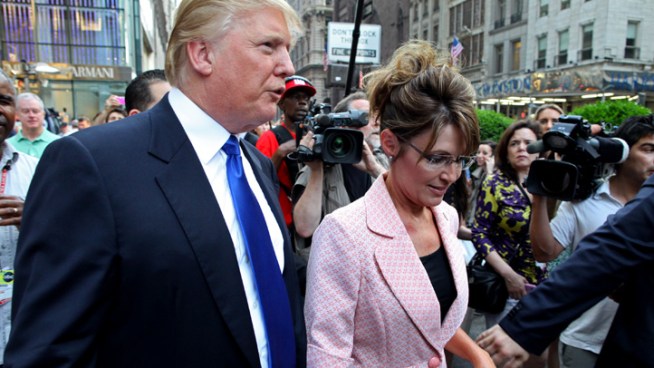 AP
Donald Trump walks with Sarah Palin during one of her visits to New York City. He has now left the GOP and become an independent.
Manhattan real estate mogul Donald Trump has left the Republican party and changed his voter registration to independent, NBC News has confirmed.
Trump special counsel Michael Cohen told NBC News that Trump made the change Thursday.
Cohen said Trump left the party "in order to preserve his right to run as an independent" if he is not satisfied with the GOP nominee.
Cohen said that would happen, of course, after the finale of Trump's show "The Apprentice" in May 2012. Similarly, this year Trump told the world he might run as a Republican, but would announce his decision after his show's finale.
Politico first reported the party switch Friday.
According to Politico sources, Trump missed the deadline that would have made his registration take effect for 2012.
So he will still be able to vote in the Republican primary and won't be independent until after the November 2012 election.