Bastille Day Celebration Draws Thousands
Sunday, Jul 10, 2011 | Updated 5:47 PM EDT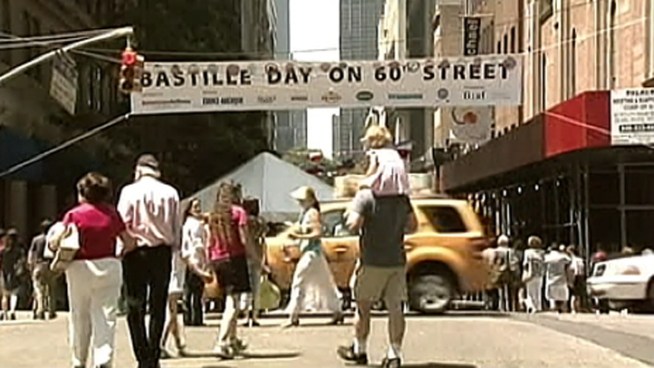 French-speaking and France-loving New Yorkers turned out in droves to celebrate Bastille Day in Midtown with food, music and dance.
French music flooded the streets of Midtown Sunday for the Bastille Day Festival on 60th Street.
Thousands came out to enjoy all things French, including tasty treats and French-themed markets.
For more than a decade, the event has been the largest public celebration of the friendship between France and the U.S., and commemorates Independence Day for their country.
Bastille Day is Thursday, July 14.