Check out the end of the Vena Cava runway show at MAC & Milk Studios downtown.
Vena Cava's first full-blown runway shot did not disappoint, as models stalked the runway wearing forest ranger-inspired felt hats and chunky jewelry while the Like provided a live soundtrack.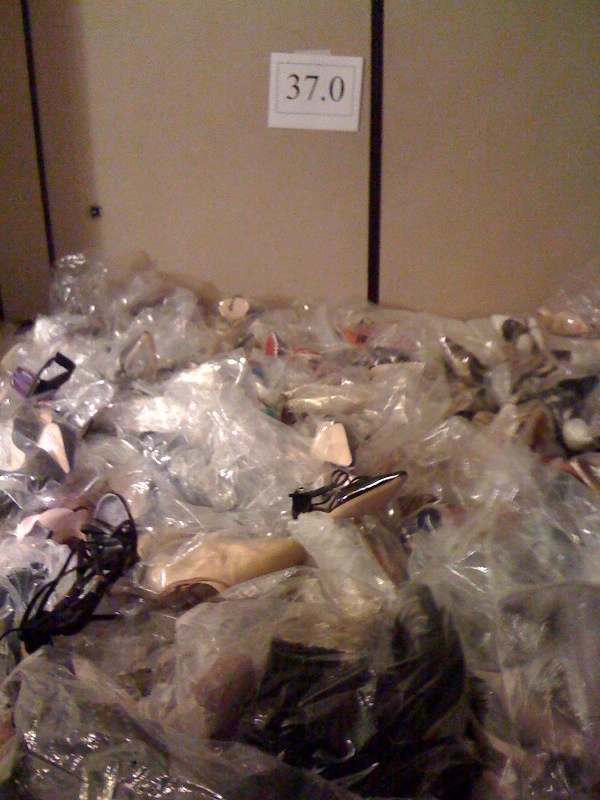 The prints and clothes were all very Vena Cava -- dark, moody patterns with a tribal bent, as well as some incredible details like teensy ruching at the collar of certain jumpsuits and halter tops, as well as a delicate mesh netting as sleeves. There were also some seriously lush fur collars, which was an old-fashioned-luxury touch we haven't seen from the dueo before. In fact, many were wondering if it was real fur -- they certainly look it. The jewelry and sunglasses were especially spectacular -- chunky gold and silver pieces, as well as retro '50s-looking shades by Retrofuture. The felt hats are by Yestadt Millinery -- which we've featured here! -- and were, according to the designing duo, inspired by forest rangers. Only Vena Cava would find such unlikely a source.