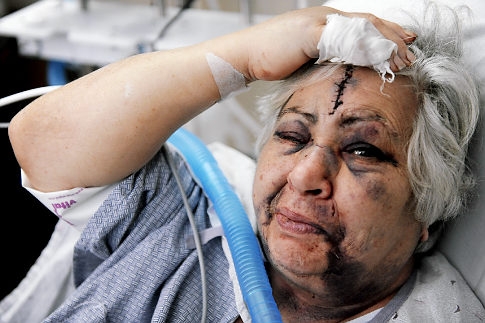 A woman in her 70s who was severely beaten along with her 81-year-old husband during an $18 robbery last month has died.
The Staten Island Advance reports that Linda Naimo died Monday at Richmond University Medial Center.
The newspaper said investigators are awaiting an autopsy to determine whether Naimo died as a result of her injuries from the Jan. 23 robbery.
News
Top news stories in the tri-state area, in America and around the world
Naimo and her husband, Joseph, were ambushed by a man and a woman who pushed their way into the Naimos' apartment.
The attackers hit Joseph Naimo in the chest and beat his wife, fracturing her skull and breaking her nose.
Police announced a $12,000 reward for information leading to the arrest and conviction of the two suspects.