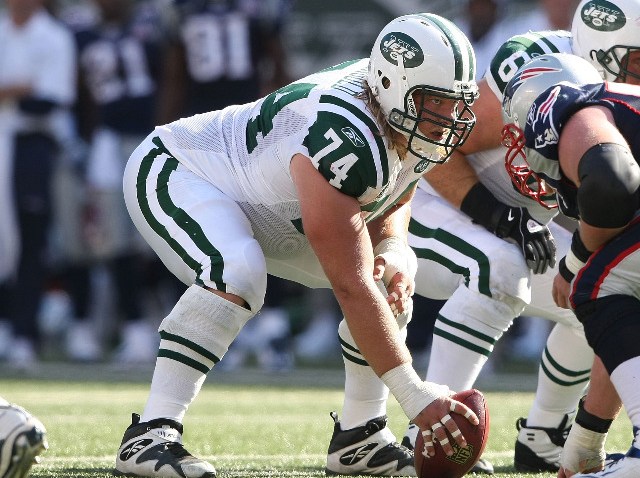 In a Twitterless world, Sunday afternoon would have just been a lazy, rainy day that reminded us that summer doesn't last forever.

Because of Twitter, though, it became a whirlwind of excitement because someone who appears on ESPN tweeted that the Jets and Darrelle Revis had reached agreement on a new contract.
Tim Cowlishaw, "star" of the network's "Around the Horn" yakfest, shot the news out into the ether and touched off an orgy of activity. Some people thought his account was hacked, others followed up with conflicting information and Mike Florio of Pro Football Talk wondered if he was trying to steal attention from his arrested TV colleague Jay Mariotti. Cowlishaw is sticking to his guns and says Wednesday will likely be the day that Revis signs which would be just in time for the next episode of "Hard Knocks."
Given the lack of excitement during the game against the Panthers, the announcement would probably be the next episode.
All of the hubbub got people talking and suddenly another big nugget of information dropped to the floor. Pro Football Talk soon reported that the Jets had come to a contract agreement with a disgruntled player who wasn't Revis.
A flood of concurring reports began to flow in and we're now waiting for official word that Nick Mangold is going to get a new deal. It is believed that the deal will top the five-year, $37.5 million contract that the Rams gave Jason Brown and make Mangold the best-paid center in all of football.
That makes two of the "Core Four" signed to new deals with Mangold joining linemate D'Brickashaw Ferguson with a new pact. Revis and David Harris wait for their own chance to sign on the dotted line and, should Cowlishaw be incorrect, it will be interesting to see if the Jets can resist using the Mangold signing as PR wedge in their fight with Revis. Mangold was unhappy about his deal, he was set to make $3.3 million this season, but he showed up to camp and got rewarded. For Jets fans already against Revis's decision, this will likely fuel their rage.
It won't matter if Mangold wound up signing a deal that features the kinds of limited guarantees that Ferguson got because most fans don't care about whether the money is guaranteed fully, partially or not at all. That's the big benefit to being the Jets in this situation because the numbers all look big in the paper no matter how they are actually structured into the deal. The story will read that Ferguson and Mangold got deals done because they found a way to agree with the Jets while Revis refused to find middle ground.
At this point, the only way the leverage will slide back to Revis is if the Jets get strafed to open the regular season. Waiting that long is dangerous for both sides but it may be the only way for Revis to get the guarantees he wants from the Jets. Sadly, it might wind up guaranteeing a massive lost opportunity for the Jets as well.
Josh Alper is a writer living in New York City and is a contributor to FanHouse.com and ProFootballTalk.com in addition to his duties for NBCNewYork.com. You can follow him on Twitter.
Copyright FREEL - NBC Local Media